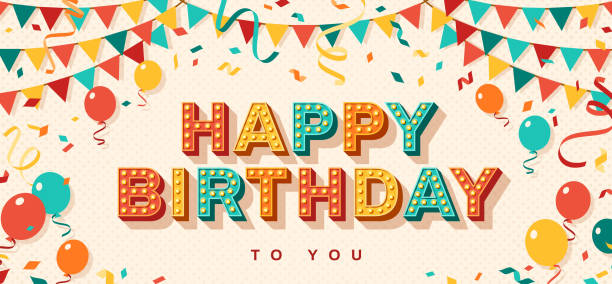 Introduction: Making Memorable Celebrations
Every birthday is a special day that deserves to be celebrated in a unique and memorable way. So, if you're on the hunt for the ultimate guide on how to plan a birthday party, you're in the right place. And hey, no pressure, but the success of the birthday bash kind of depends on your party planning skills. Just saying…
Planning a birthday party, whether it's your own or someone else's, can indeed be a daunting task that involves looking into numerous details. Trust me, I've been there, right in the thick of things to remember the store, juggling balloons and streamers, and frantically checking my adult party decoration list for the nth time.
But guess what? With a well-structured party planning checklist and a pinch of creativity, you too can successfully plan the perfect birthday party and become the talk of the town (or at least among your friends and family). So, buckle up, because we are about to embark on a party-planning journey like none other!
Here's a quick party planning timeline table that can guide you through the entire process:
| | | |
| --- | --- | --- |
| Timeline | Task | Description |
| 6-8 Weeks Before | Choose a party theme | Brainstorm and decide on the theme of the party. Your theme will drive many of your planning decisions, so it's best to decide as early as possible. |
| 6 Weeks Before | Set the date and time | Finalize the date and time for the party. Factor in the availability of your guests when deciding. |
| 5 Weeks Before | Prepare your guest list | Figure out who you want to invite to the party. |
| 4 Weeks Before | Send out invitations | Whether digital or physical, send out your party invitations to allow your guests ample time to RSVP. |
| 4 Weeks Before | Plan your menu | Begin thinking about food and beverages. Consider catering options if necessary. |
| 3 Weeks Before | Order the birthday cake | If you're ordering a specially designed cake, now is the time to place your order. |
| 2 Weeks Before | Plan the entertainment | If you need to book entertainment or rent equipment, do it now. |
| 2 Weeks Before | Shop for decorations | Start gathering decorations that line up with your theme. |
| 1 Week Before | Follow up on RSVPs | Check who's coming and who's not to get a final headcount. |
| 1 Week Before | Create a party timeline | Decide when you'll eat, play games, open presents, etc. |
| 2 Days Before | Purchase food and drink | Pick up anything you'll need to prepare your menu. |
| 1 Day Before | Start decorating | Start putting up decorations and cleaning your house. |
| Day Of | Prepare the food | Make or set out party food about an hour before the party. |
| Day Of | Celebrate | Enjoy the party with your guests! |
| 1 Day After | Follow up with thanks | Send out thank you notes or calls to your guests for attending and for any gifts received. |
Preparation Stage: Why Early Planning is Crucial
The early bird catches the worm, right? Well, when it comes to party planning, the early bird not only catches the worm but also saves themselves a truckload of stress. It's true… the secret sauce to successful party planning lies in starting early. Like, really early.
Now, you may wonder, "Why on earth would I start planning my party weeks, if not months, ahead?" Well, let's break it down. The truth is, a good party is a lot like an iceberg. What you see on the surface—the party supplies, party decorations, the food, the jolly good time everyone seems to be having—is just a fraction of what actually goes into it. We still need to dive deep and consider other aspects such as venue, guest list, menu, theme… well, you get the drift.
An early start allows you ample time to prepare, brainstorm party theme ideas, arrange the required party essentials, and take stock of the things you need for a birthday party. Not to mention, it's also a great way to avoid much-dreaded party-related phone calls and last-minute rushes.
Whether you're planning a house party or a grand birthday event near you, a well-planned party results in a stress-free host and happy guests. Remember, the ultimate party starts with early planning.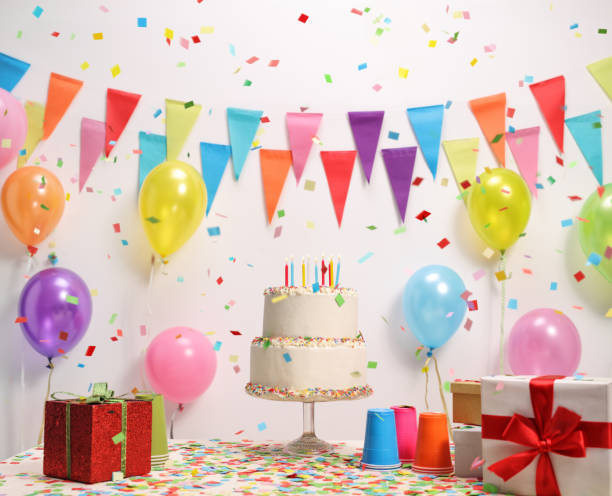 The Power of Themes: How to Choose a Birthday Party Theme
Choosing a party theme is much like picking an outfit for a fancy party. You know, one that showcases your unique style and makes heads turn. A theme can take a run-of-the-mill birthday bash and transform it into a truly unforgettable experience. Plus, who doesn't love dressing up and immersing themselves in the fantasy world of their choice?
When it comes to choosing a theme for your party, the sky's the limit. Whether it's a Hawaiian luau, an 80s glam bash, a spooky Halloween soiree, or even a kid's birthday party set in a magical unicorn land, the right theme can add a vibrant burst of creativity to your special day.
Rummaging through our blog "Planning Your Next Party? Check Out These 73 Party Theme Ideas" can be a great starting point to ignite your creative spark. (Hint: don't forget to think about your invitees… you know your Uncle Henry won't love a rave party as much as your crazy college squad!)
Sure, a party theme can add a bit to your party planning checklist, but trust me, it's completely worth the extra effort. Choosing a smashing theme is the first step towards planning the ultimate party – so go wild and let your imagination soar!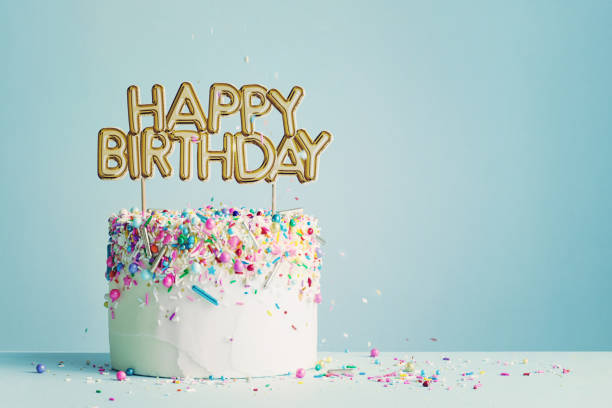 Setting the Date: How to Choose the Perfect Party Day
Now, let's chat about another key element in party planning – setting the date! While your birthday's a fixed date, you can indeed choose the weekend or even a date close to it for a more convenient shindig.
Let's face it. People are busy, always on the go with jobs, classes, and Netflix episodes to catch up on… But still, choosing the perfect date for your party requires some finesse. Some might even say it's a bit of an art form.
First things first, consider your audience's availability. Friday evenings can be tough for the 9-to-5 crowd, while Saturday mornings wouldn't resonate well with the late-night owls.
Ensure it does not clash with a big event, holiday, or another important date. A checklist or party planner template can come in handy as you finalize the date. So, keep your pencils sharp and your calendars in sight! After all, the flexibility of the plan might just be the birthday party hack you never knew you needed.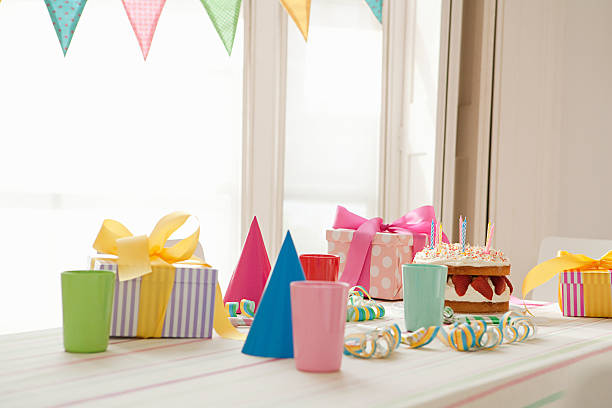 Realistic Budgeting: How to Plan a Birthday Party Without Overspending
Let's talk about the elephant in the room – the budget. As much as we'd love to splurge on our big day, it's not always… well, practical. That's where realistic budgeting swoops in, like the unsuspecting superhero it truly is!
First things first, break down your expenditure. Clarify how much you're willing to spend on each aspect of your party. The venue, the food, the entertainment – each of these needs a budget category of its own. You might think it sounds daunting now, but it's gonna save your sanity in the long run!
Opt for DIY decorations instead of hired professionals. Hey, who said party planning couldn't be a makeover show of its kind? Have you ever thought of simple birthday decorations with things around your house? It can be a super fun and creative way to engage family members too.
Consider your options wisely. It's not about the price tag; it's about the sentiment and the joy of celebration. With careful planning and smart budgeting, you'll soon be on your way to planning the best birthday bash ever without burning a hole in your pocket.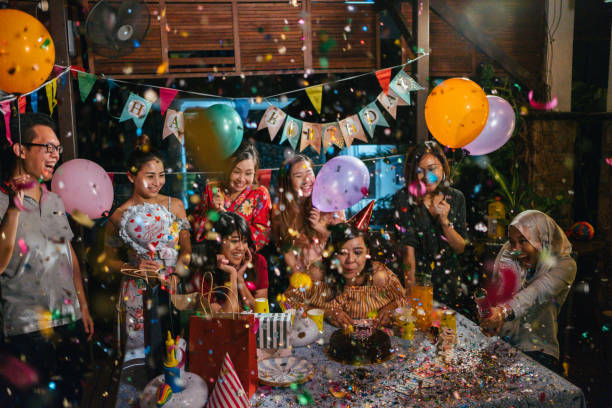 Guest List Planning: Who to Invite for Your Birthday Bash
Once you've fixed the theme and the budget, it's time for one of the most critical aspects of party planning: creating the guest list. Just like a perfect recipe, a party is all about the right mix of ingredients (or in this case, people).
First, determine the size of your party. Are you envisioning a small gathering or a large-scale bash? Once you have the numbers, it'll be easier to list your potential invitees. Family, friends, colleagues, and neighbors, could all make the cut. But remember, it's YOUR day. Your guest list should reflect that.
Also, create a balance. A party's success largely depends on how well the guests blend with each other. So, even if you adore your quiet, book-loving best friend and your party-animal college roommate, inviting both to the same small gathering might be… interesting.
Crafting a thoughtful guest list is similar to making 'my partu', mixing together all your very favorite people. In the end, it's sure to add flavor to your special day.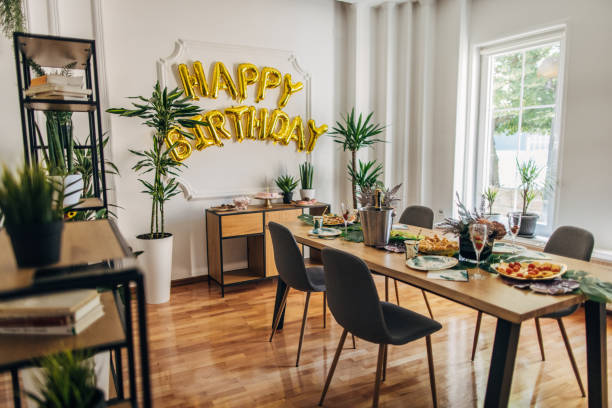 Deciding on the Perfect Venue: Transforming Space into a Party
Now that you have your guest list, let's talk about the canvas where you'll paint your party masterpiece – the venue. The key here is to stay flexible and keep your options open. Large parties might work best in an outdoor setting or a rented venue— yes, you might even consider wineries if you're in the mood for some vineyard vibes.
For smaller, intimate gatherings, a house party idea might be just the ticket. The convenience and warmth of your own space can sometimes add the charm no fancy location can. Plus, you can save on the venue cost and splurge on food or decor instead. A quick tip: check out the weather forecast if you're planning an outdoor party.
It's all about tailoring the venue to suit your party's needs. A venue can transform into a party with the right people, the right decor, and the right atmosphere. So, remember, be it a sit-down dinner at your home, or a grand party at a rented place, you own that space. You've got this!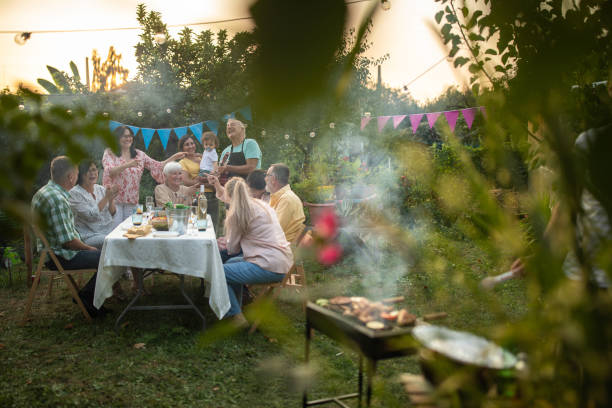 Tasty Choices: How to Plan the Birthday Menu and Serve Festive Food
Let's face it. No matter how fun the games or beautiful the decor, what people remember most about parties (or any gathering, really) is the food. You know, those mouth-watering cupcakes, the tangy, cheesy lasagna, the crispy, golden nuggets…
Planning the menu can be a fun task if you put your mind to it. Always start with the basics, like if any of your guests have specific dietary restrictions. After that, it's all about variety! Try to serve at least a couple of different food items to cater to different taste buds.
For kids' birthday parties, snacks and finger foods are always a hit. And if adults are the guests of honor, then a buffet or a sit-down dinner could work. Just remember to include both vegetarian and non-vegetarian options to cover all bases.
As for desserts, they are often the star of the show. Besides the obligatory birthday cake, you can have a dessert table featuring mouth-watering sweets. Think of introducing some DIY like a build-your-own ice cream station. Adults and kids alike often enjoy this.
Liquid Cheer: How to Choose Drinks for a Birthday Party
Just like selecting the right food menu, choosing the right beverages for your birthday party is pivotal. It might not seem like a big deal, but trust me, it is. A cool drink not only quenches thirst but also works as a great mood enhancer.
Start by considering the age group of your attendees. For kids' parties, fresh juices and fancy colorful mocktails do the trick. Consider an array of soft drinks and some lemonade for the teetotalers among the adults.
For adult parties, you might want to throw some good old wine or beer into the mix. Remember, not everyone's a fan of the same kind of drink. Options, my friend, always have options.
And oh, have plenty of water available throughout the party. After all that wild dancing and indulgence, your guests will surely appreciate it.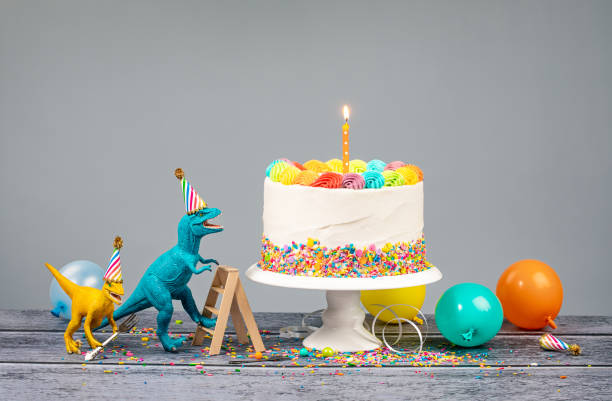 Sweet Endings: Selecting the Best Birthday Cake
A party without cake is just a meeting, right? A birthday bash is never complete without the ceremonial cake cutting. Hence, choosing the right birthday cake can be deemed as the crowning glory of your party planning process.
Think about the preferences of the birthday person. Are they hooked on chocolate? Or do they love a good old vanilla cake? Does a themed cake fit your event better? You even have specialty cakes these days catering to dietary needs, so if your birthday person is vegan or gluten-intolerant, you don't need to worry!
Remember to consider the number of guests when you decide on the size. We wouldn't want anyone to miss out on the best part of the party, right?
Entertainment Matters: Keeping Your Party Guests Engaged
What's a party without some fun, right? Entertainment is crucial to keeping the party alive and your guests intrigued. Depending on your guest list and their interests, you can arrange for games, live music, a karaoke set-up, or even a magic show for kids.
But remember, everyone's idea of fun is different. What keeps one person entertained might bore someone else. So, strike a balance. Have a mix of activities to keep your guests on their toes. The ultimate party equals a whole lot of fun!
Customized Party Invitations: Announcing Your Event in Style
Remember the time when getting a physical, hand-held invitation gave you a rush of excitement? Well, guess what? It still does!
While digital invitations via email or social media events page are certainly convenient, customized invitations add a personal touch that digital invites simply can't match. You could create beautiful DIY invitations or hire a professional to design them based on your party's theme.
Your party invitation offers a sneak peek into your party's vibe. Thus, it's important that you give your guests a small taste of what's to come – we're onto some good old anticipation building here, folks!
The Surprise Factor: Organizing a Surprise Birthday Party
Who doesn't love a good surprise? An unexpected gift, a surprise visit from an old friend… and of course, a surprise birthday party! It's indeed a fantastic way to make the birthday person feel special and loved.
For organizing a surprise party, you will need to be discreet; ninja-style secrecy is the key. Reach out to the guests with specific instructions about keeping the party a secret. Be creative! You might tell the birthday person they're going out for a casual dinner while you decorate the house for the surprise.
Be cautious, though – as exciting as they are, surprise parties can be a bit tricky. Make sure you've had enough time to plan and that the birthday person doesn't stumble upon the preparations. It might also be helpful to have someone trustworthy to keep the birthday person busy while you orchestrate the party.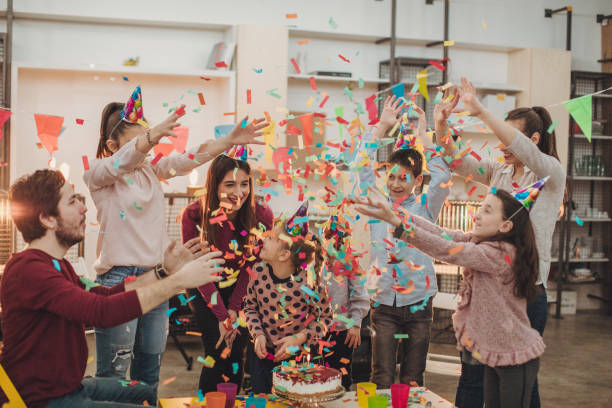 Decoration Details: Creating an Atmosphere with Party Decor
Decorations play a huge role in setting the tone and mood of a birthday party. The right decor can truly transport your guests to a different era, a different world, or simply a festive state of mind.
Give priority to both indoor and outdoor decorations. Balloons, streamers, themed props, and even lighting can create a magical ambiance. You can find a ton of creative decoration ideas for a birthday party, from DIY to party planner suggestions.
Remember, it's not about splashing out a big chunk of your budget on decorations. It's about creating an atmosphere where your guests can relax, have fun, and enjoy. By the way, you don't always need to follow the rules here. Get creative, and break the norm – because in the end, it's your party!
Gift Etiquette: How to Handle Birthday Presents at Your Party
The birthday person, especially if they are kids, is often overwhelmed with a pile of gifts. While it's a joyful sight, it can sometimes get a bit chaotic, to say the least. So, how do we handle the birthday presents at the party?
One successful party tip might surprise you – designate a special 'gift area'! A specific table or even a corner of the room where guests can place their presents upon arrival is a fantastic way to manage the flow of gifts.
Then comes the question, "To open or not to open the gifts at the party?" Well, that depends on the size and vibe of your party. At a smaller gathering, it's lovely to open gifts and personally acknowledge each. However, in larger parties, it might be easier and more practical to save the gift opening for later, reducing chaos, and providing the birthday person a chance to appreciate each gift properly.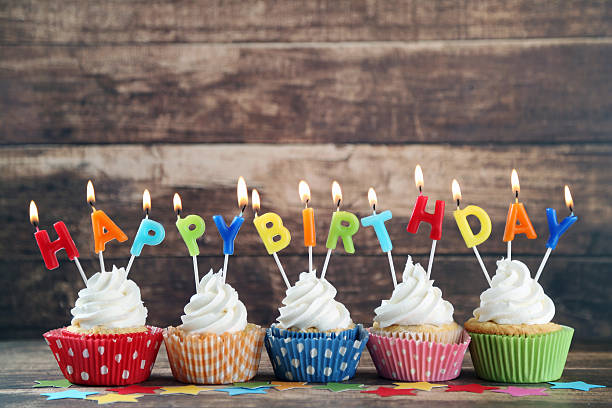 Post-Event Considerations: Thanking Guests and Cleaning Up After the Party
Finally, the party's over, and it's time to kick off your heels… But wait, there's still a task left! Yes, the not-so-fun part of the party – cleaning up.
Instead of getting daunted by the mess, take it up as part of the party planning process. Organize and clean systematically. You can even rope in a few family members or hire party helpers to make the process faster and more efficient.
But that's not all! Remember to thank your guests. Be it through a simple text message, a phone call, or a thank-you note, showing gratitude makes your guests feel appreciated for their time and the presents.
Conclusion
Now, you're all set to plan an unforgettable birthday party. Sure, it seems a bit daunting at first, but remember, all successful parties start with a well-organized party planning checklist.
Creating a memorable birthday celebration isn't about the most extravagant decorations or the most exotic menu. It's about making the birthday person feel special and ensuring that the guests have a great time.
So, go on and plan that birthday party. Set the theme, choose the date, make your guest list, pick the venue, plan the food and drinks, order the cake, arrange the entertainment, send out those invites, and get ready to party!
In the end, whether you're planning a simple house party or an elaborate surprise birthday party, it's all about spreading joy and marking another year of life. Contact Nicro to get the most creative party supplies today.