In the increasingly competitive world of party supplies, standing out hinges on your ability to differentiate every product, every detail. For businesses in this sector, it's more than just supplying decorations and trinkets; it's about creating memorable experiences, lasting impressions, and ensuring each party is a smashing success. How do you make sure your party supply offerings are top-tier? The key lies in collaborating with the industry's best producers, who consistently deliver exceptional products, allowing you to focus on expanding market reach and driving sales.
Quality is non-negotiable in this industry. The brightness of colors, the durability of materials, or the ingenuity behind each product—your choice of production partner greatly influences the impression you'll leave on customers. But identifying the crème de la crème of suppliers isn't easy, which is why we've got you covered. Through research, analysis, and feedback from the industry, we've compiled a definitive list of the top 10 party supplies producers. These aren't merely producers; they're trendsetters, revered leaders in the industry, dedicated to the craft of creating extraordinary party supplies.
Consider this list your roadmap to success in the bustling realm of party supplies. Each name here has proven their commitment to quality, innovation, and customer satisfaction, making them ideal partners to help you elevate your business. Take this guide to heart, align with the best, and set your path toward unparalleled success in the party supplies business.
Fuzhou Nicrolandee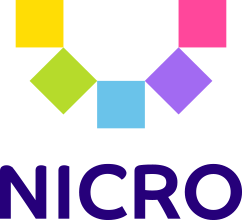 Fuzhou Nicrolandee, commonly known as NICRO, is not just a party supplies company; it's an innovation hub where creativity meets functionality. With over a decade of industry experience, NICRO has solidified its reputation as a leading designer, manufacturer, and wholesaler in the party supplies sector. Boasting a sprawling 6000㎡ factory space and an arsenal of multiple certifications, including GS, CE, UL, and RoHS, the company demonstrates a commitment to quality and safety that is second to none. NICRO doesn't just meet market demands; it anticipates them, continually offering a broad range of customized, innovative products that not only attract but retain a diverse customer base.
At the core of NICRO's success lies its formidable team of over a hundred professionals dedicated to turning your party vision into a reality. Whether it's the Research Team relentlessly scouring for the next big trend or the Design Team employing their creative prowess to bring a concept to life, every aspect of the operation is executed with meticulous precision. The Production and Quality teams work in synergy, ensuring that each product not only meets but exceeds customer expectations in quality, consistency, and delivery times. These are not mere promises; they are the ethos that NICRO lives by, upheld by the various certifications and accolades the company has amassed over the years.
Company Profile Information
Year Established: 2013
Location: Fuzhou, China
Quantity of Employee: 50-100
Revenue (latest revealed): $10.5M
Major Market: USA, Euro, Canada
NICRO's unique selling proposition is its capability for end-to-end customization, backed by a robust supply chain. This allows the company to provide highly tailored, market-responsive products at a scale and speed that few can match. With a 95% yield rate, three specialized factories, and strict quality control, NICRO delivers not just products but solutions—innovative, marketable, and ahead of the curve. Their prowess in bespoke party supplies is further validated by their FSC, BSCI, and CTT Test Report certificates.
In a market saturated with generic offerings, NICRO sets itself apart through its consistent innovation, superior expertise, and top-tier customization. With a keen focus on customer satisfaction and a flair for anticipating market trends, Fuzhou Nicrolandee stands as a paragon of quality and creativity in the party supplies industry. Partnering with NICRO means not just getting a supplier but acquiring a collaborator committed to elevating your project to the realm of extraordinary.
Factory Direct Party

Factory Direct Party emerges as a game-changer in the party supply industry. As the dynamic retail sales branch of a renowned manufacturer and importer of diverse and delightful party products, Factory Direct Party boasts over half a century of unparalleled experience. Their heritage is built on the cornerstone of quality and affordability, drawing a clear line between them and the conventional market cluttered with intermediaries and unnecessary price mark-ups. Here, you're not just buying a product; you're investing in a legacy that thrives on authenticity and unmatched prices, directly sourced from the craftsmen to your hands.
Factory Direct Party's approach is deeply rooted in the values propagated by its parent company: a steadfast commitment to exemplary customer service, an extensive product range that satiates every party need, and the golden principle of placing the customer at the heart of every endeavor. This isn't merely a business transaction; it's an invitation to be part of a family that believes every customer is unique and invaluable. Whether you're a supermarket, a specialty party store, or a variety and discount outlet, Factory Direct Party guarantees products that don't just meet the market standards but consistently exceed them.
Company Profile Information
Year Established: 2009
Location: Pennsylvania, USA
Quantity of Employee: 30-50
Revenue (latest revealed): $6.2M
Major Market: USA
Why choose Factory Direct Party? The answer lies not just in their competitive prices, but in their unwavering dedication to quality, expedited shipping, and a curated product selection that echoes with every festivity and celebration. And if that isn't convincing enough, consider this: with every purchase you make, a contribution is channeled to a charity, exemplifying their commitment to a broader purpose. So, when you partner with Factory Direct Party, you're not only securing the best in party supplies, but you're also joining hands with a brand that truly aims to make a difference in the world. Choose Factory Direct Party. Choose excellence, affordability, and impact.
Unique Industries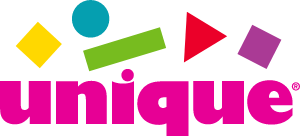 For over 50 years, Unique Industries has been a trailblazer in the party supplies sector. Originating as a family business, their unwavering dedication and fervor for party products have set them apart. From modest beginnings in a Philadelphia basement, Unique Industries has grown exponentially, now delivering top-tier party products to clients in more than 50 countries worldwide.
What truly distinguishes Unique Industries is their mastery in pattern design for party products. Their innovative designs, coupled with a keen sense of color application, showcase the expertise of their design team. The result? Products that evoke joy and delight at every party. This commitment to excellence has earned them the trust and collaboration of iconic brands like Disney and Marvel, solidifying their position as long-standing manufacturing partners.
Company Profile Information
Year Established: 1962
Location: Pennsylvania, USA
Quantity of Employee: 500-600
Revenue (latest revealed): $51.9M
Major Market: USA, Euro
However, it's worth noting that as they've scaled, Unique Industries has tailored its operations to cater primarily to customized orders and requires substantial order volumes. But, if your needs align with larger order quantities, Unique Industries undoubtedly stands as a top contender for your party supply considerations.
Amscan Manufacturing

Born from the illustrious roots of Amscan Inc. in 1947, Amscan Manufacturing stands today as a beacon of brilliance in the world of party supplies. More than just a manufacturer, they are curators of joy, crafting memories with their hands and creativity. With a rich heritage as a wholesaler of decorated party embellishments, Amscan has metamorphosed into a global dominator, proudly wearing the crown as the planet's leading designer, manufacturer, and distributor of party gems.
With a robust presence via 10 avant-garde manufacturing facilities, six of which grace the United States, Amscan Manufacturing is more than a titan. It's a dynamic collaboration hub. Working hand-in-glove with global licensing maestros like Disney, Marvel, and Nickelodeon, they transform abstract ideas into tangible delights. Whether it's an intricate print on a paper napkin, a whimsically shaped balloon, or a vibrantly designed gift bag, every product is a testament to Amscan's commitment to quality and innovation.
Company Profile Information
Year Established: 1947
Location: Michigan, USA
Quantity of Employee: 20-30
Revenue (latest revealed): $3.6M
Major Market: USA, Euro
Dedicated to servicing diverse needs, Amscan Manufacturing embraces both scale and specificity. From expansive wholesale orders to bespoke designs tailored for unique occasions, their versatility is unparalleled. Every collaboration with them is sealed with confidentiality, respect, and an unwavering commitment to excellence. With Amscan Manufacturing, you're not just purchasing a product; you're investing in an experience, meticulously crafted, just for you.
Windy City Novelties
Since its inception in 1983, Windy City Novelties has consistently elevated the party supply game, aiming for nothing short of being your numero uno choice. With a dazzling array of over 17K products, this party maestro caters to every festivity whim, whether it's the allure of glow-in-the-dark items or the thematic vibrance of party decorations. Not to miss, their costume accessories collection, competitively priced, yet unmatched in quality.
Company Profile Information
Year Established: 1983
Location: Illinois, USA
Quantity of Employee: 50-100
Revenue (latest revealed): $15.4M
Major Market: USA