Long summer days call for outdoor celebrations, but choosing a theme and planning an event can be tricky. We've rounded up 12 of the trendiest fun summer party themes for 2023 and tips for hosting a sustainable get-together. From beach themed parties to garden galas to 90s nostalgia, there are some summer party ideas for any occasion. Discover recipes for refreshing cocktails, summery appetizers, and more. Get inspired to throw an unforgettable summer party that's kind to the planet. Your guests will love it!
From Beach Bashes to Garden Galas: 12 Trending Summer Party Themes for 2023

Longer days and warmer weather are the perfect combinations for outdoor gatherings, making it the ideal time to explore new and exciting summer party themes. Whether you're planning a birthday summer celebration, a casual get-together, or a festive holiday event, these trending themes for 2023 are sure to make your party the talk of the town.
Beach Party
Nothing says summer like a day at the beach, so why not bring the beach to your own backyard? Set up a sandy area for lounging, complete with beach chairs, umbrellas, and beach balls. Provide guests with beach-themed games, such as beach volleyball or frisbee. Don't forget to serve up some refreshing summer cocktails and beach-inspired snacks like fruit skewers, shrimp cocktails, and mini fish tacos. For an added touch, send out invitations with a beach party theme to get everyone excited for the sun and fun.
Ice Cream Party
Cool off from the summer heat with a delightful ice cream party. Set up a DIY ice cream bar with a variety of flavors, toppings, and sauces so guests can create their own frozen masterpieces. You can also offer ice cream-themed desserts, such as ice cream sandwiches and ice cream cone cupcakes. Decorate with pastel colors and ice cream-themed party decorations, and consider offering guests ice cream-themed party favors, such as mini ice cream scoops or ice cream-shaped candles.
Luau Party
Transport your guests to a tropical paradise with a luau party theme. Decorate with vibrant colors, tiki torches, and tropical flowers. Serve tropical cocktails in coconut shells and offer a buffet of Hawaiian-inspired dishes, such as pineapple grilled chicken, kalua pork, and poi. Encourage guests to wear their best Hawaiian shirts and grass skirts, and provide leis as they arrive. Entertain with hula dancing lessons or a limbo contest to keep the party going all night long.
Pool Party
Make a splash with a pool party theme, perfect for beating the summer heat. Set up pool floats, water games, and plenty of lounging areas with umbrellas for shade. Offer a variety of pool-friendly snacks and beverages, such as fruit-infused water, popsicles, and finger foods that are easy to eat poolside. Don't forget to provide plenty of sunscreen and towels for guests to use throughout the day.
Carnival Theme Party
Bring the excitement of the carnival to your backyard with a carnival theme party. Set up classic carnival games like ring toss, balloon darts, and a fishing pond. Offer carnival-inspired food, such as popcorn, cotton candy, and corn dogs. Decorate with brightly colored streamers, banners, and balloons. For an added touch, hire a face painter or balloon artist to entertain guests throughout the party.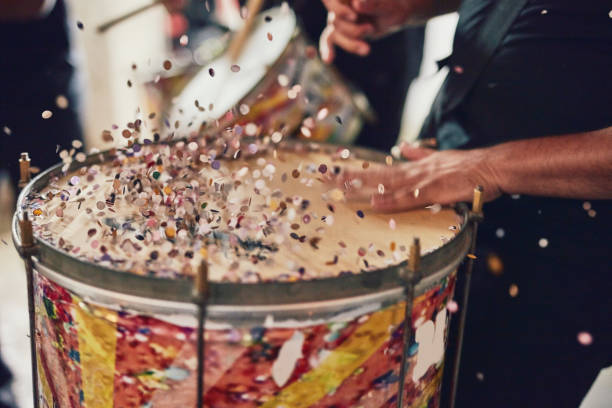 Retro Summer Party
Take a trip down memory lane with a retro summer party theme. Choose a specific decade, such as the 60s, 70s, or 80s, and encourage guests to dress in period attire. Decorate with vintage posters, records, and other nostalgic items from the chosen decade. Serve classic cocktails and dishes popular during that time, and play music from the era to set the mood.
BBQ Cookout
A BBQ cookout is a classic summer party theme that never goes out of style. Fire up the grill and serve up burgers, hot dogs, and other cookout favorites. Offer a variety of summer salads, such as coleslaw, potato salad, and pasta salad. Set up picnic tables with checkered tablecloths and provide plenty of condiments and toppings for guests to customize their meals. For a unique twist, consider hosting a cook-off where guests can showcase their grilling skills and compete for the title of "Grill Master."
Neon/Glow Party
Light up the night with a neon/glow party theme. Encourage guests to wear bright, neon-colored clothing, and provide glow sticks and glow-in-the-dark accessories. Decorate with black lights and neon signs to create a vibrant atmosphere. Serve brightly colored cocktails and snacks, such as neon-colored popcorn and glowing Jello shots. For entertainment, consider hiring a DJ to play upbeat dance music and keep the party going all night.
90s Nostalgia
Embrace the nostalgia of the 90s with a themed party that takes guests back to the days of grunge, boy bands, and Tamagotchis. Encourage guests to dress in their best 90s attire, such as flannel shirts, overalls, and platform shoes. Decorate with 90s-inspired posters, toys, and memorabilia. Create a playlist filled with 90s hits and serve popular snacks and drinks from the decade, such as Surge soda, Pop Rocks, and Gushers.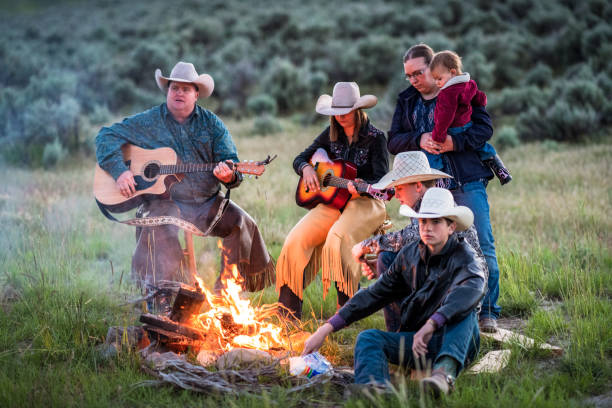 Frosé and Floats Party
Keep your guests refreshed with a Frosé and Floats party, featuring frozen rosé wine and ice cream floats. Set up a Frosé bar with a variety of rosé wines, fruit purees, and garnishes for guests to customize their drinks. Offer a selection of ice cream flavors and sodas for guests to create their own ice cream floats. Decorate with a summery, garden party vibe using floral arrangements, pastel colors, and string lights.
Pizza and Pajama Party
Combine two favorite things – pizza and pajamas – for a laid-back summer party that's perfect for an evening gathering. Encourage guests to wear their favorite pajamas or comfy loungewear. Set up a DIY pizza station with pre-made crusts, a variety of toppings, and plenty of cheese. Offer a selection of pizza-inspired snacks, such as pizza popcorn and pizza-flavored chips. Set up cozy seating areas with blankets, pillows, and bean bags for guests to relax and enjoy their pizza creations.
Picnic Party
Invite your guests to enjoy a relaxed picnic party in your backyard or at a nearby park. Set up picnic blankets, cushions, and low tables for guests to sit on while they enjoy sandwiches, fresh fruit, and other picnic-friendly foods. Decorate with sunflowers, gingham tablecloths, and mason jars filled with lemonade or iced tea. For entertainment, provide guests with classic picnic games like bocce ball, croquet, and badminton.
Interesting in more trending party theme ideas for 2023? Click to check out this blog.
Tips for Hosting Successful Outdoor Party in Summer
Choose a suitable location: Consider the size of the guest list and the type of activities you want to include when selecting a location for your summer party. If you have a large guest list and want to include games or swimming, a spacious backyard or local park may be the ideal choice.
Provide shade and seating: Make sure there are shaded areas and comfortable seating options for guests to relax and escape the sun. Set up tents, umbrellas, or utilize natural shade from trees.
Plan for weather changes: Even during the summer, the weather can be unpredictable. Always have a backup plan in case of rain or extreme heat, such as moving the party indoors or renting a tent for shelter.
Stay hydrated: Offer a variety of non-alcoholic beverages for guests to stay hydrated in the summer heat. Set up a self-serve drink station with water, lemonade, and iced tea for guests to help themselves.
Keep food fresh: Be mindful of the heat when serving food outdoors. Keep perishable items on ice and replenish them as needed to ensure food stays fresh and safe to eat.
Offer bug protection: Place citronella candles or bug-repellent plants around the party area to help keep insects at bay. Provide guests with bug spray or wipes for added protection.
Creative Summer Cocktail and Drink Recipes to Serve at Their Parties
Frozen Margarita: A classic summer cocktail, perfect for sipping by the pool or at a beach-themed party.
Peach Sangria: A fruity and refreshing option for a summer garden party or picnic.
Watermelon Mojito: A fun twist on the traditional mojito, incorporating the quintessential summer fruit – watermelon.
Lemon-Basil Spritzer: A light and refreshing non-alcoholic drink, perfect for guests of all ages.
Strawberry-Orange Mimosa: A fruity take on the classic mimosa, ideal for brunch or daytime summer party.
Suggestions for Summer Party Appetizers, Entrees, and Desserts
Appetizers: Caprese skewers, shrimp cocktail, vegetable crudité, and guacamole with tortilla chips are all great options for light and refreshing summer appetizers.
Entrees: Grilled chicken, BBQ ribs, veggie kabobs, and a variety of summer salads are perfect for serving at a summer cookout or picnic.
Desserts: Fruit tarts, ice cream sandwiches, popsicles, and s'mores are all crowd-pleasing summer desserts that guests will love.
Fun Summer Party Games and Activities for All Ages
• Limbo – See how low guests can go under a pool noodle or rope. Fun for kids and adults!
• Water balloon toss – Gently toss water balloons back and forth without breaking them. Great for a hot summer day.
• Squirt gun races – Race to fill up a bucket or container using squirt guns and water. A fun variation on classic relay races.
• Beach ball volleyball – Like regular volleyball but with a beach ball. Easier for kids and less competitive.
• Tug of war – Pull a rope to try and get the other team into a pool, sprinkler, or mud pit. Classic summer fun.
• Cornhole (aka bean bag toss) – Toss bean bags on a slanted board with holes. Fun for all skill levels.
• Bocce ball – Roll balls across a lawn or beach to get closest to the target ball. Low key lawn game.
• Frisbee – Toss a frisbee back and forth or play frisbee golf. Casual summer party activity.
• Sidewalk chalk – Get creative drawing on driveways, sidewalks, patios, and more. Fun for younger kids.
• Bubbles – Have lots of bubble wands, bubble machines, and bubble solutions for guests to make giant bubbles. Whimsical summer fun, especially for little ones.
• Water slides – Set up kiddie pools, sprinklers, and slip and slides for a fun way to cool off.
• Capture the flag – Try to steal the other team's flag and make it back to your side without getting tagged. Fun outdoor game for older kids and adults.
• Hopscotch – Throw a rock onto the hopscotch board and complete the sequence without stepping on a line. Classic game for kids.
• Hula hooping – Have contests to see who can hula hoop the longest. A fun activity for all ages.
• Relay races – Set up fun mini relays with pool noodles, squirt guns, buckets, etc. Get competitive and laugh with friends.
• Scavenger hunt – Create a list of summer items for guests to find. Perfect for kids and families. Get everyone to explore the party area.
Ways to Make Their Summer Parties Eco-Friendly and Sustainable
Use reusable party decorations
Avoid single-use plastics and disposable decor. Use items that can be reused at other parties or donated after like fabric pennants, paper fans, linen tablecloths, etc.
Serve locally-sourced food
Buy ingredients from local farmers and suppliers. This reduces the carbon footprint of transporting goods. And serve seasonal fruits and veggies that are naturally available in your area.
Use compostable serve ware
Serve food and drinks on compostable plates, cups, and utensils made from bamboo, sugar cane or wheat straw. Avoid plastic and Styrofoam.
Set up recycling and composting stations
Make it easy for guests to properly sort waste into recycling, compost, and landfill bins. Provide clear signage to minimize contamination.
Keep portions in check
Don't overserve food and drinks which leads to excess waste. Keep portions moderate and avoid leftovers that won't get eaten. Only provide seconds if guests request them.
Use paperless invitations
Send electronic invitations by email, website, or phone call instead of paper invites. This reduces paper waste and cost.
Choose eco-friendly transportation
Encourage guests to walk, bike, carpool, or take public transit to the party. Provide resources to help guests make sustainable transportation choices.
Conserve energy
Use LED string lights or candles instead of incandescent bulbs. Turn off any lighting or electronics when not in use. These steps reduce energy usage and cost.
Donate excess to charity
If there are leftover decorations, food, drinks, or other party supplies, donate them to a local charity, food bank, or shelter. This prevents waste and helps your community.
Educate your friends
Share details about your eco-friendly party choices with guests so they understand the environmental benefits. This spreads awareness about sustainability in an accessible way. Lead by example!
Party with a purpose
Host a fundraiser or charity benefit as part of your party. This gives guests an opportunity to donate or contribute to a good cause. A win-win for the planet and your community.
Conclusion
Summer is the perfect time to gather friends and family for an outdoor celebration. By choosing a fun theme, serving delicious seasonal food and drinks, and providing entertainment for guests of all ages, you can throw an unforgettable summer party. And by following eco-friendly tips, you can ensure your summer event has a minimal environmental impact.
This summer, make the most of the long days and warm weather. Pick your favorite theme, or mix and match the summer party ideas to create a unique party that suits your style. Get creative with the best themes, party invitations, colorful decorations, activities, and more. Contact Nicro to get amazing party supplies to throw a worry-free themed party. Most importantly, have fun while hosting a sustainable bash that brings people together. Your friends will appreciate your effort in organizing a memorable summer party that's gentle on the planet.