In the vibrant world of party planning, the demand for unique and quality party supplies has never been higher. According to a recent report from the Global Party Supplies Market, the industry is expected to grow at a CAGR of 5.4% from 2019 to 2025 (Statista). Among the myriad of party decorations and accessories, birthday party supplies stand out as a pivotal segment.
Now, let's dive a bit deeper. When we talk about birthday party supplies, we're referring to a vast array of items, from table covers and napkins to banners and bulk candy. A good birthday party supply manufacturer often excels at producing top-notch party supplies across the board.
For businesses aiming to tap into this lucrative market, aligning with the right brands is crucial. As we transition to our next section, we'll be unveiling a list of the top brands in the party supplies industry. Stay tuned to discover which manufacturers can offer you great quality products at low prices, ensuring your events are always a hit!
| | | |
| --- | --- | --- |
| Year | Global Party Supplies Market Growth Rate | Notable Trends & Insights |
| 2019 | Base Year | – Introduction of eco-friendly party supplies gaining traction. |
| 2020 | 4.80% | – A surge in virtual party supplies due to the pandemic. |
| 2021 | 5.20% | – Over 322 million birthday celebrations in the U.S. alone. |
| 2022 | 5.30% | – Increased demand for themed party supplies like Halloween and Christmas. |
| 2023 | 5.4% (Projected) | – Brands like Oriental Trading leading the market with versatile product offerings. |
| 2024-2025 | TBD | – Anticipated growth in sustainable and personalized party supplies. |

Oriental Trading
First we take a look at Oriental Trading. Planning a party and need the perfect stuff? Check out Oriental Trading! It's not just about selling things—it's about making parties super fun. If you're getting ready for your kid's birthday, hunting for craft goodies, or want to treat your work crew, they've got your back.
They're stocked up with over 60,000 cool items, making them America's favorite place to shop for budget-friendly party gear, toys, and crafts. But their real superstar collection? Birthday party supplies. From table covers, napkins to banners and loads of candy, they've got what you need to throw a top-notch birthday bash. And hey, it's not just for kids! Whether it's a little one's first b-day, a teen's big day, or an adult's special celebration, they have birthday themes, banners, and tableware that suit everyone.
They've got fun themes from unicorns and mermaids for kids to classy ones for grown-ups. Want to make it extra special? Then try their custom banners and lawn signs. Pop in a pic of the birthday person, and you're set! And guess what? They promise the best prices. So, you know you're getting a sweet deal.
So, next time you're playing party planner, think Oriental Trading. Awesome choices, top-notch quality, and wallet-friendly prices? Your party's gonna rock!
Quick Peek:
Name: Oriental Trading Company
What They Do: Budget-friendly party supplies, toys, and artsy stuff
Cool Fact: Over 60,000 products, especially big on birthday party supplies
Deal: They promise the best prices
What They Stand For: Making Every Moment Fun!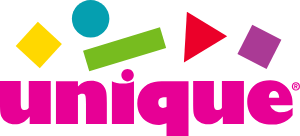 UNIQUE
Then we move to UNIQUE. Ready for another cool party spot? Meet UNIQUE! With a name like that, they've got big shoes to fill. And guess what? They totally do! They've been making parties fun for over 50 years. Yup, that's a long time!
Started in a small basement near Philly, UNIQUE has come a long way. They believe in awesome stuff that doesn't cost a fortune. Looking for cool balloons, strong tableware, or maybe a fun piñata? They've got you. And favor bags? Of course! From baby's 1st birthdays to wild fiestas, they've got birthday themes that will make everyone smile.
The best part? They have a team that's always hunting for the coolest party trends. They even team up with big brands to keep things fresh and cool. So, businesses out there, if you need a solid party buddy, think UNIQUE. Their modern designs and great making stuff skills make them a top pick.
To wrap it up, if you want a party that's different and fun, go with UNIQUE. With their years of know-how, big product choices, and top quality, your party's gonna be, well, super unique!
Name: UNIQUE
Time in Business: More than 50 years of party fun
What They Do: Awesome party things like balloons, tableware, piñatas, and more
Themes: From 1st birthdays to big fiestas
Goal: Make every party special and unforgettable!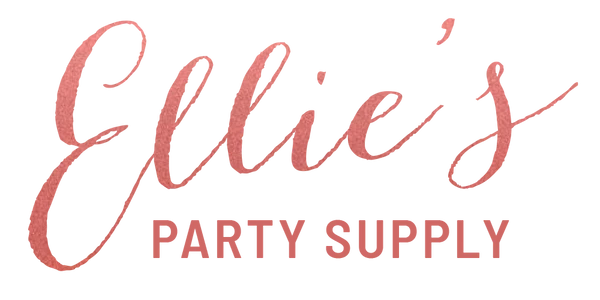 Ellie's Party Supply
Next up in our party journey is Ellie's Party Supply. If you want a dash of creativity and heaps of fun for your parties, this is your spot!
Ellie's is more than just a party store. It blossomed from a love of celebrating all of life's moments, big or small. They think every day is worth celebrating, turning even small moments into big memories. From baby showers and bridal showers to awesome birthdays, Ellie's has the coolest birthday themes and birthday party supplies to light up your celebration. Their fantastic balloon garlands, arches, and other dazzling decorations will make your party pop!
What really makes Ellie's shine? It's their warm philosophy. They believe in the magic of smiles, celebrating milestones, and sharing love with our loved ones. And they're here to help sprinkle that magic into your celebrations. Their fabulous party supplies don't just set up a party—they craft unforgettable, Instagram-ready moments. So, if making memories and celebrating life's joys is your thing, Ellie's Party Supply is your party buddy.
In short, Ellie's is here to help make your parties more awesome and memorable. With their standout supplies and loving touch, your parties will always be unforgettable!
Quick look:
Name: Ellie's Party Supply
What They Do: Amazing balloon garlands, arches, and more beautiful decorations
Themes: Perfect for birthdays, bridal showers, baby showers, and more
Mission: To fill parties with creativity and lasting memories!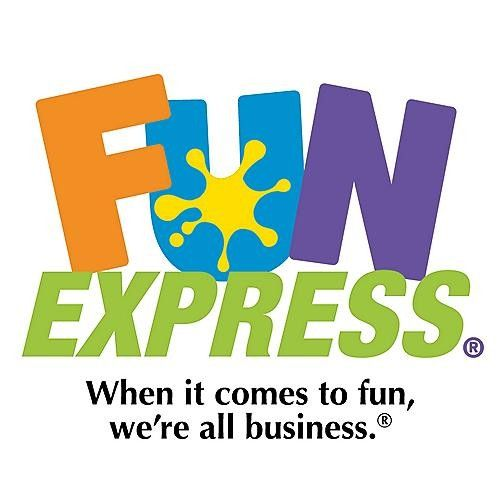 Fun Express
After checking out Ellie's Party Supply, let's hop over to Fun Express, the big shot of wholesale party supplies. Searching for cool toys or unique novelties for your business? Fun Express should be your first stop.
Imagine a carnival, but instead of rides, it's packed with over 10,000 party items. Fun Express is that place! They've got everything from old-school, vintage goodies to today's hottest picks like pirate party treasures, luau vibes, and all the Halloween party must-haves. Speaking of Halloween, they're loaded with pumpkin stuff and other Halloween faves. Need plastic tableware for a big bash? Or bulk party supplies for a massive shindig? They've got you covered.
But it's not just the endless options that rock. With a massive 1.5 million square-foot warehouse, they ship out super fast. Got an order that needs to go overseas? They've got shipping choices for that! Want to create something that screams "you"? Their top-notch design team is on it.
To put it simply, Fun Express isn't just a store – they're your party partner. Their expert reps are always on hand to give you the best tips and tricks. Plus, their customer service is off the charts amazing!
Quick look:
Name: Fun Express
What They Do: Wholesale party supplies, toys, fun stuff, and gifts galore!
Stuff They've Got: 10,000+ items, from carnival feels to birthday party supplies and Halloween musts.
Warehouse Size: A huge 1.5 million square feet to get orders out ASAP.
Cool Factor: They can customize products just for you.
Goal: To make their business pals super successful!

NICRO
Stepping away from Fun Express, let's check out NICRO, the trendsetter in party supplies. Looking for the coolest new releases in party favors and birthday party supplies? NICRO's the place to be.
NICRO, short for Fuzhou Nicrolandee, isn't just any party store. With ten years in the game, they're pros at making and shipping handmade party goodies for different needs. Their big 6000㎡ factory shows they're all about quality. And hey, they're not just about birthdays. Halloween party? Christmas bash? Or fancy dinnerware for that special dinner? NICRO's got all that.
But here's the real deal about NICRO: they love making things special for you. They get that brands wanna pop. So, they let you customize! Think personalized birthday banners, goody bags, and more. Whatever you dream, NICRO makes it hip and one-of-a-kind. And with their easy order sizes, you can get anything from 100 to 10,000 pieces, all top-notch.
To break it down, if you want cool, fresh, and tailor-made bulk party supplies, think NICRO. With their know-how, love for new stuff, and speedy shipping, they'll make your party epic.
Quick Look at NICRO:
Name: NICRO ( Fuzhou Nicrolandee )
What They Do: Super cool handmade party items for different needs.
Cool Stuff: Customized birthday party things like banners and goody bags.
Warehouse Size: A huge 6000㎡ factory for top-notch goodies.
Their Goal: To give you trendy, top-quality party stuff for any event.
Warping Up: Where to Get Wholesale Party Supplies?
Wrapping your head around the wholesale birthday party supplies scene can feel overwhelming, especially when there's so much to choose from. But, hey, some names like Oriental Trading, UNIQUE, Ellie's Party Supply, Fun Express, and NICRO are making waves this year. They've got you covered, from Oktoberfest must-haves to Christmas cheer. Take NICRO, for instance. They're cool with orders from 100 to a whopping 10,000 pieces. That's handy for businesses, right? And, wow, their giant 6,000-square-foot warehouse. It screams they're ready to deal with big bulk party supplies orders. Picking a supplier? Go for those with a solid rep, tons of choices, and fast shipping. These top brands? They really get what wholesale buyers need. That's why they're the talk of the town in 2023.
Therefore, if you want some wholesale birthday party supplies with great quality and unique customization, contact us and NICRO will give you the best solutions!