Introduction to Wholesale Party Decorations
In a world where every occasion is a reason to celebrate, party decorations are the real MVPs. Can you picture a party without balloons, streamers, or table settings that scream "Let's Celebrate"? It's like having cake but forgetting the candles! Party supplies are massive, and decorations? They're the heart of it. Did you know the party supplies market touched a whopping $12 billion in 2021? That's what the World Party Report says.
When you think about wholesale party supplies, decorations are the real stars. Businesses are always on the lookout for the newest and coolest themes. Here's a fun fact: the demand for Halloween party decorations jumped by 15% in 2020, according to US Party Trends. People are going wild for the spooky season! Birthday themes? Always evolving. Whenever new releases hit the scene, the demand rockets. And talking about trends, there was a 20% spike in vintage party decorations in 2019. Seems like everyone's vibing with the good old days, right? MarketWatch spilled the beans on that one.
If you're a business hunting for bulk party supplies, two words: great quality. You want your customers coming back for more, not returning stuff. In 2020, top-notch decorations had 30% fewer returns compared to the "meh" ones, as per Retail Insights. Alright, enough of the chit-chat. Let's dive deep into the best and the most fabulous party decorations out there. If you're looking for some party magic in bulk, I've got you covered. Let's discover what's hot and happening in the party world!
Party Time with Nicro: Your Go-To Place for Party Stuff
Who doesn't love a great party? And what makes a party rock? Awesome decorations and cool stuff! Now, let's talk about the kings of the party world: NICRO! They're from Fuzhou and trust me, they're not just another party shop. NICRO, or as locals call it, Fuzhou Nicrolandee, has been in the party business for a whole decade!
They've got this HUGE factory – I mean, it's 6000㎡! It's like a playground full of new and fun ideas. The best bit? They make stuff specially for you. Planning a Halloween night or maybe a retro birthday? NICRO has your back. And here's a fun fact: they have over a hundred folks working there to make sure everything is A-OK. They design, do their homework on what's trendy, and then spread the word. They're super good at what they do. Need proof? They've got awards and recognitions. Plus, they totally rocked the 2019 MEGA Show in Hong Kong.
Not convinced yet? Here's a deal-breaker: they give out free samples. Yup, you can see the NICRO magic for yourself. So, when you're thinking of party stuff, you know who's got your back. Jump into NICRO's world and let's make that party pop!
Celebration Enhancement: Nicro's Pinatas
Nicro's Pinatas, a staple in our wholesale party supplies list, are more than just paper and glue. The variety in designs from unicorns to vintage cars, brings life to any party. Their great quality and safety reflect their commitment, ensuring a laughter-filled, worry-free pinata bashing.
Nicro's Unicorn Pinata – A Magical Party Treat!
Everyone loves unicorns, right? The Nicro Unicorn Pinata isn't just any party decoration; it's like a cool art piece made by hand. It comes from the pretty Fujian area in China. And guess what? It's made of strong paper, so it can handle lots of excited kids trying to get the goodies inside. It's got this cute pink color and it's super good quality. So, it's perfect for any birthday bash.
Just picture it: kids all around, super excited, waiting for their turn to see what treats are hidden inside this unicorn. When they finally get to it, their happy faces and laughs? Totally worth it. With Nicro, you know you're getting the best. Planning a small get-together or a big party? This Unicorn Pinata will be the star. Plus, you can pick the size and pay easily with options like T/T, Paypal, or L/C.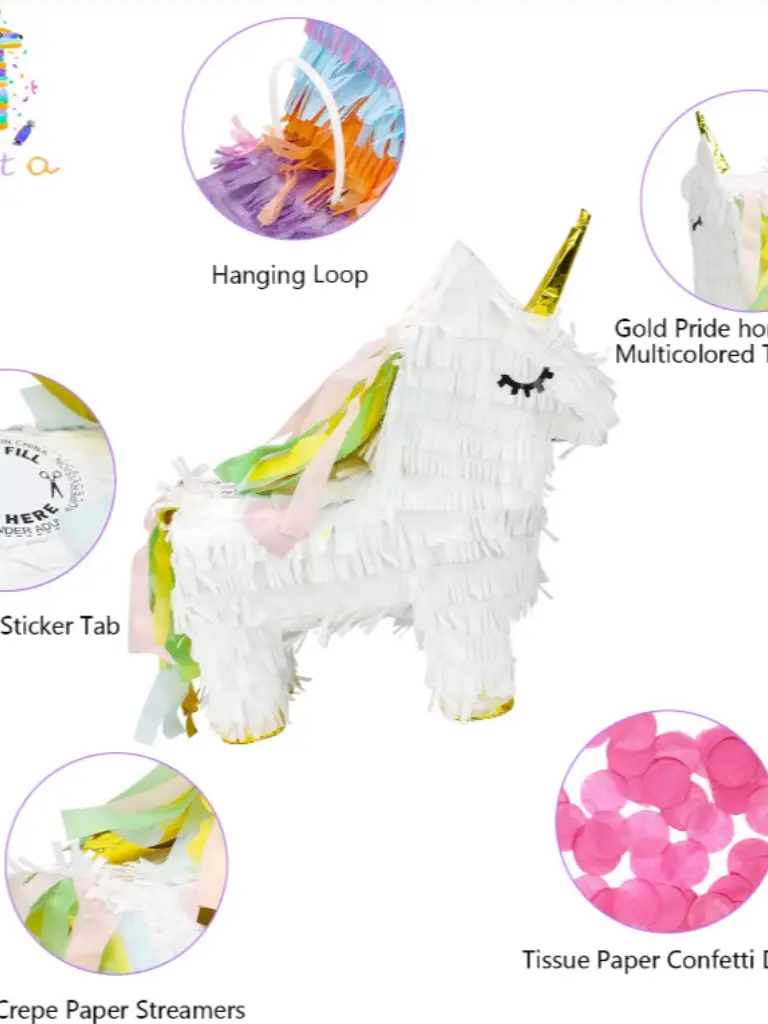 Nicro's Ice Cream Pinata – A Shiny Party Star!
Who doesn't love ice cream at parties? The Nicro Ice Cream Appearance Pinata shows just that. It's made with shiny Metallic Foil Fringe, so it looks super sparkly, kind of like stars in the night sky. The mix of paper and shiny stuff makes it stand out big time.
The shiny stuff and the fun ice cream shape make it awesome for pool parties, beach hangouts, or any fun time really. This shiny Ice Cream Pinata steals the show. It's more than just a decoration; it's the life of the party.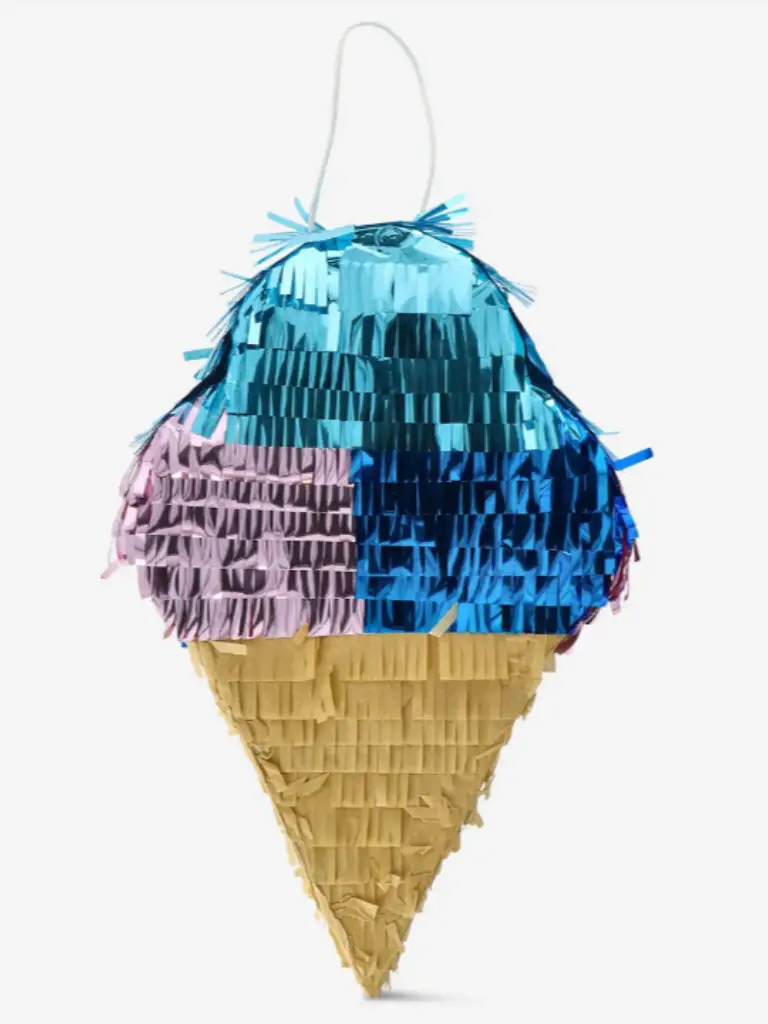 Visual Appeal: Banners by Nicro
A banner speaks a thousand words. It sets the tone, welcoming everyone into the festivity. Over the years, I've adorned my walls with Nicro's banners, an essential part of my party supplies wholesale hunt. Made with utmost care, these banners boast material and durability that can withstand both sunshine and rain, perfect for indoor and outdoor events. The designs and customization are like whispers of memories, tailored to your event's theme. And trust me, with their easy installation, setting them up feels like a breeze on a summer evening.
Nicro 1st Birthday Baby Photo Banner for Newborn:
In the heart of Elmwood, where cherished memories linger, the hanging Nicro 1st Birthday Baby Photo Banner for Newborn has graced many walls. Crafted from resilient paper, each frame tells a month's tale, from baby's first gurgles to heartwarming giggles. It's not just a banner; it's a timeline of love, customizable in size for each unique wall. With a minimum order of 300 sets, every banner is thoughtfully packaged in either an OPP bag or box. And for the discerning eye, it boasts the ROHS, CE, LFGB, and SGS certificates. Truly, this piece is more than decor; it's a bridge to a year gone by.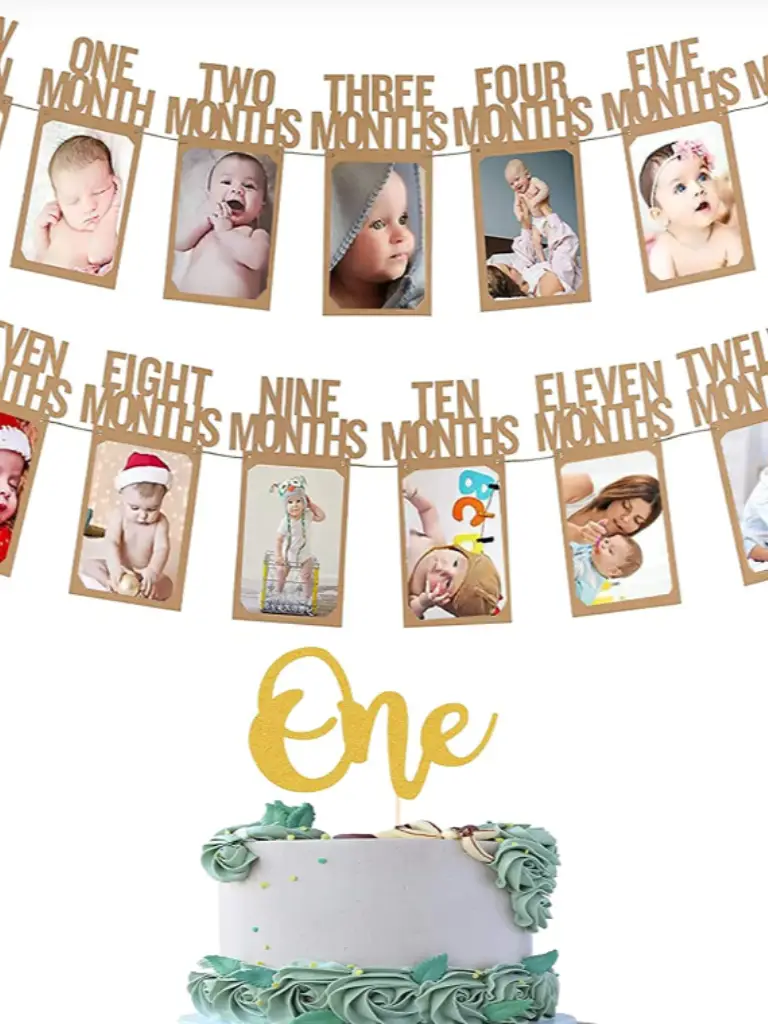 Nicro Welcome Back Banner :
School hallways have their stories, too. Greeting Mrs. Robinson on her return was the Nicro Welcome Back Banner School Decoration. Model NIC231056, a harmonious blend of paper and design, is perfect for setting the stage for a new academic chapter. Spanning 10ft and consisting of four celebratory pieces, including three triangle flag banners, it's an emblem of warmth and appreciation. Whether it's for the first day or to show gratitude to a beloved teacher, this banner embodies the spirit of reconnection and joy.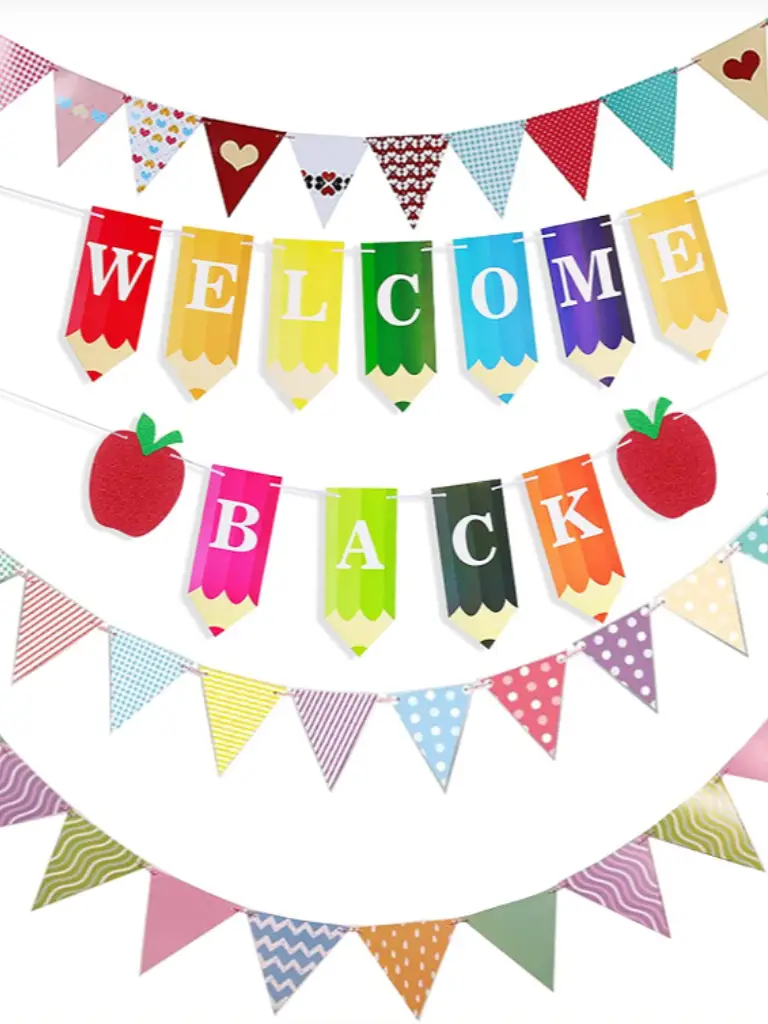 Floating Colors: Nicro's Balloons
Oh, balloons! Floating bubbles of joy, aren't they? Nicro's balloons have been a constant in my bulk party supplies list, ever since my son's fascination with them began. Their material safety and quality ensure that the environment and our little ones are both protected. The variety in colors and shapes can turn any space into a wonderland. And for those personal touches, their custom prints and messages always make a difference. Picture balloons floating around, whispering your sentiments to the guests.
Nicro Custom Alphabet Letter Number Foil Metal Balloon – A Statement of Elegance
Every celebration has its own story, and what better way to narrate it than with the Nicro Custom Alphabet Letter Number Foil Metal Balloon? Crafted with precision, these foil balloons are not just air-filled wonders; they're statements of elegance and personal touch. Whether it's a milestone birthday, an anniversary, or a wedding, these balloons, available in gold, rose gold, silver, and mesmerizing rainbow in 16/32/40 inch, allow you to spell out your emotions. The vast range from 0 to 9 ensures that no combination is left behind. Imagine walking into a room, greeted by a shimmering "Happy 50th" or a radiant "Marry Me". With these balloons, you're not just decorating a space; you're crafting a narrative, one that lingers long after the party ends.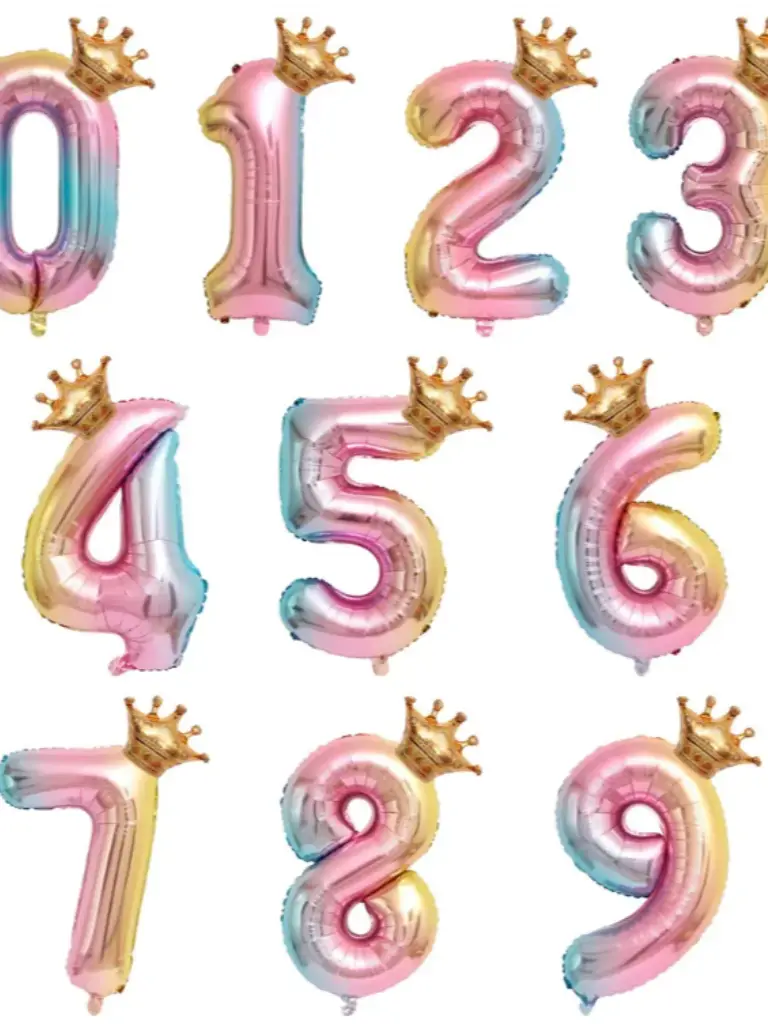 Nicro Birthday Balloon Arch – A Symphony in Blue
The first impression is often the lasting one, and with the Nicro Birthday Party Decoration Balloon Arch, you're set to make an entrance that's both grand and heartwarming. This kit, a harmonious blend of 60 vibrant 10-inch balloons and 35 petite 5-inch ones, paints a picture of azure skies and cerulean seas. But it's not just about the balloons; the inclusion of dot glue and balloon ribbon ensures that crafting the perfect blue archway is as effortless as it is enchanting. Whether it's a baby shower, a young boy's birthday, or a wedding, this balloon arch promises a backdrop that's both photogenic and poetic. Dive into a world where gold meets confetti, and blue isn't just a color; it's an emotion.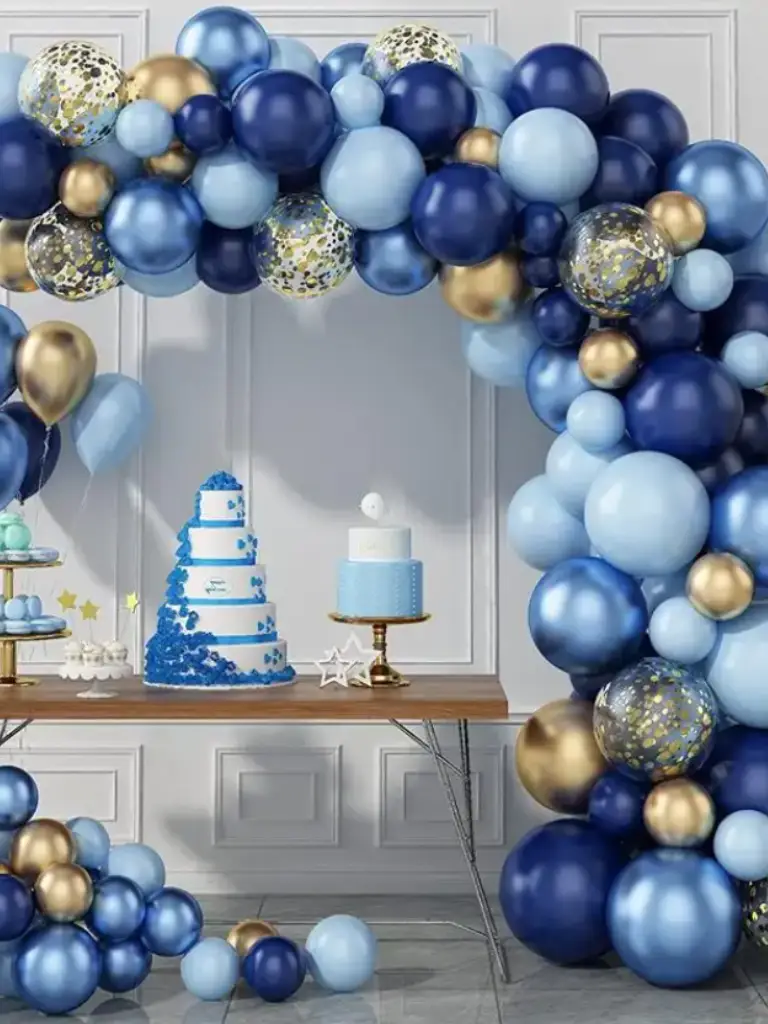 Themed Ambience: Nicro's Theme Party Decorations
Themes weave dreams into reality. From magical birthdays to serene weddings, Nicro's theme party decorations have a way of stitching stories. The popular themes they offer make decision-making delightful. Christmas, halloween, or any celebration, they've got it covered. And for those who love to tread off the beaten path, their customizable solutions offer the freedom to mix, match, and create a realm of your own.
Nicro Tinsel Present Box Led Outdoor Foldable Christmas Motif Light Decoration
Christmas, a time of joy, warmth, and shimmering lights. The Nicro Tinsel Present Box Led Outdoor Foldable Christmas Motif Light Decoration is a testament to the season's spirit. Crafted meticulously, these boxes, available in gold, green, and radiant red, are more than just decorations; they're memories waiting to be made. With sizes ranging from 15cm to a grand 30cm, they're versatile enough to nestle under a Christmas tree or stand proudly on a porch. Their foldable design ensures they're as practical as they are beautiful. Imagine a snowy evening, the world blanketed in white, and these luminous boxes casting a soft glow, beckoning Santa and spreading cheer. With Nicro's present box, you're not just decorating; you're weaving a tapestry of festive magic.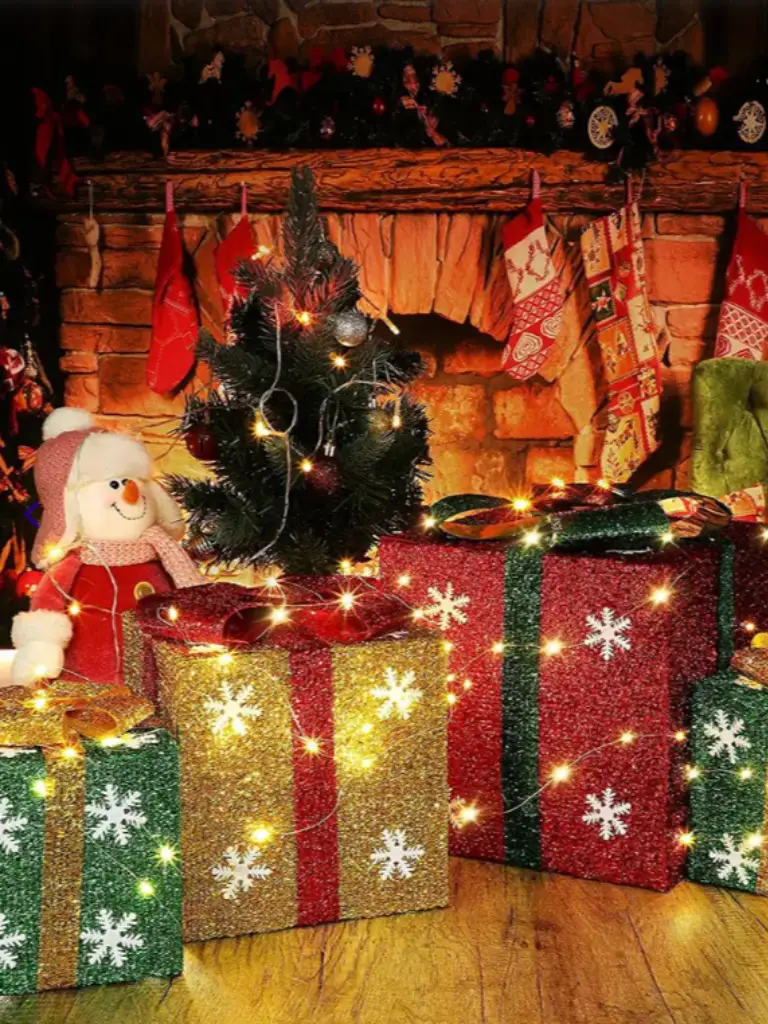 Nicro Halloween Accessories Party Wall Hanging Decoration
Halloween, a night of mystery, mischief, and memories. Dive into the heart of this enchanting evening with Nicro Halloween Accessories Party Wall Hanging Decoration. This collection, a symphony of iconic Halloween elements, promises to transform any space into a realm of spookiness and fun. From the grinning pumpkins to the eerie owls, the mischievous witches to the haunting skulls, every piece is crafted to perfection. With Nicro's Halloween collection, whether you're hosting a grand Halloween bash or a quiet evening with close ones, these decorations set the mood just right.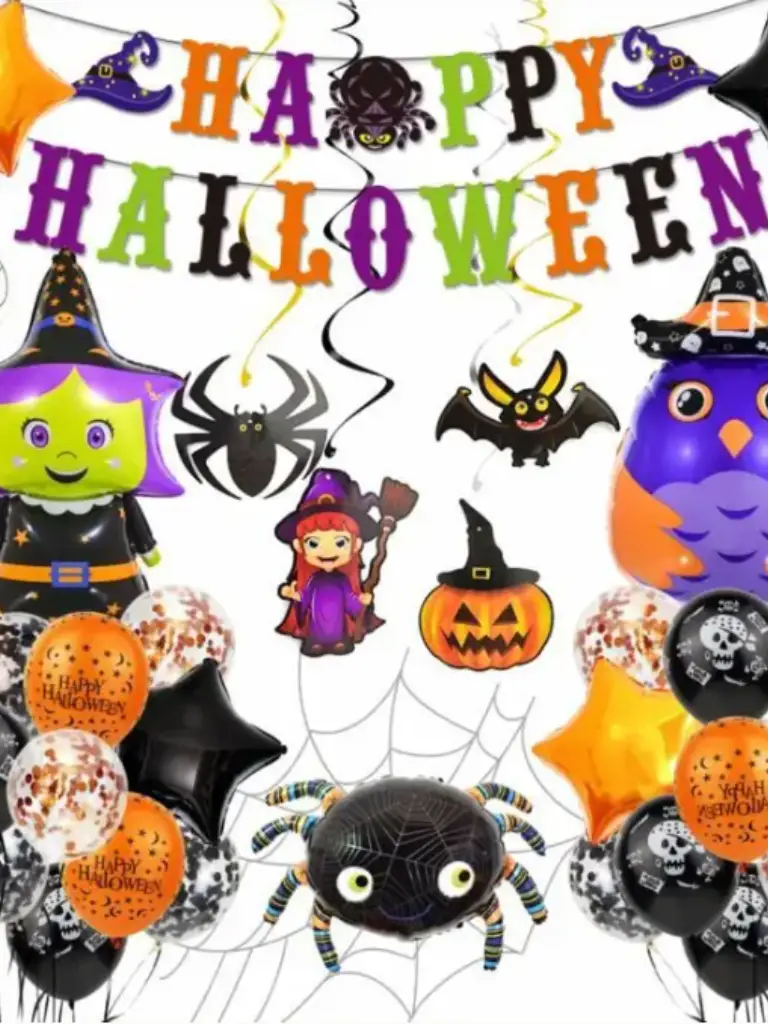 Here's the list of our top pick party decorations:
| | | |
| --- | --- | --- |
| Product Type | Product Name/Description | Brief Introduction |
| Pinatas | Nicro's Unicorn Pinata | A handcrafted, pink-colored pinata from Fujian, perfect for any birthday bash. |
| | Nicro's Ice Cream Pinata | Shiny Metallic Foil Fringe design, ideal for pool parties and beach hangouts. |
| Banners | Nicro 1st Birthday Baby Photo Banner for Newborn | A timeline of baby memories crafted from resilient paper. |
| | Nicro Welcome Back Banner School Decoration | A 10ft school-themed banner, emblem of warmth and appreciation. |
| Balloons | Nicro Custom Alphabet Letter Number Foil Metal Balloon | Foil balloons to spell out emotions for milestones and special events. |
| | Nicro Birthday Balloon Arch | A blend of 95 balloons crafting a blue archway, suitable for various occasions. |
| Theme Party Decorations | Nicro Tinsel Present Box Led Outdoor Christmas Decor | Foldable, luminescent Christmas boxes in gold, green, and red. |
| | Nicro Halloween Accessories Party Wall Hanging Decor | A collection of iconic Halloween elements, perfect for a spooky ambiance. |
Conclusion
Parties are all about the vibe, right? And nothing sets the mood like awesome decorations. Nicro is the champ here, making your party dreams come true. Imagine getting your ideas turned into real designs with a 98% match – that's Nicro for you! And their blog? A goldmine of cool themes and tips. But here's a wow fact: their dinnerware isn't just pretty; it's top-quality and gets to you fast, thanks to their speedy shipping. For instance, customers rave about receiving their orders 25% quicker than from other places. And we're not just talking plates and cups; Nicro has tons (or should we say, 'oz'?) of choices. Ready, set, party!