Planning a party can be a daunting task, but choosing the right party theme can make all the difference. Whether you're hosting a small get-together party, a milestone birthday party, or an extravagant event party, having a party theme can help you create a memorable experience for all your guests. In this comprehensive guide to party planning, we'll explore various party theme ideas, tips for choosing the perfect theme, and how to plan special events. Get ready to discover great party themes for adults and some funny party themes that everyone will enjoy.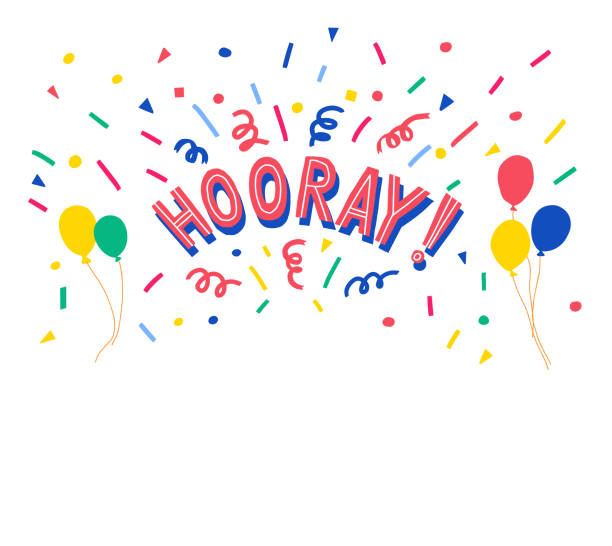 Why a Party Theme Matters?
A party theme sets the tone for your event and can help guide the planning process of your themed party, from invitations and decorations to food and entertainment. Choosing a great party theme adds a cohesive element to your celebration, making it more engaging and enjoyable for your guests. Moreover, it helps you showcase your creativity and personality while ensuring that your themed party is unique and memorable.
Factors to Consider When Choosing a Party Theme
When selecting a party theme, there are several factors to consider, including:
Guests' interests and preferences:
Consider the preferences and interests of your guests when selecting a party theme. If you know your friends love a particular TV show or movie, incorporating that into your party theme can make the party more engaging and enjoyable.
Type of event:
The type of event you're hosting will also influence your party theme choice. For example, if you're organizing a birthday party, you might choose a party theme that reflects the celebrant's interests or favorite things.
Time of year:
Seasonal party themes can add a festive touch to your party. For example, a winter wonderland party theme for a December gathering or a beach party theme during the summer months can create a fun and immersive atmosphere-themed party.
Budget:
Some party themes may require more elaborate decorations and costumes, which can be costly. Make sure to choose a fun party theme that fits within your budget.
Venue:
The venue can also influence your party theme choice. If you're hosting a themed party at home, consider the available space and layout when choosing your party themes.
The Essential Party Planner Checklist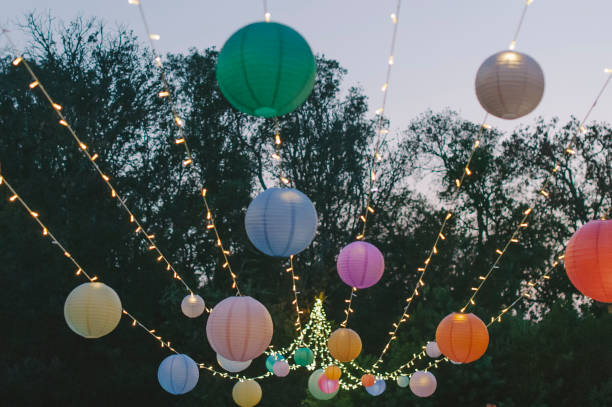 To ensure a successful themed party, follow this party planner checklist:
| | | |
| --- | --- | --- |
| 1. | Determine the party theme | This could be based on the occasion (birthday party, graduation party, tea party, toga party, etc.) or the interests of the guest of honor (favorite movie, hobby, etc.) The best party theme will help guide many of the other planning decisions. |
| 2. | Set a budget | Figure out how much you can afford to spend for the themed party and allocate budgets for different items like delicious food, themed party decorations, entertainment, gifts, etc. Stick to the budget as you plan to avoid going overboard. |
| 3. | Choose a date | Make sure the date you choose to throw the themed party does not conflict with the schedules of key guests or the venue. And give yourself plenty of time to plan all the details for a perfect themed party. |
| 4. | Create a guest list | Decide who you want to invite to your themed party and get their contact information. As you make the list, note anyone with special dietary needs or restrictions. |
| 5. | Find a venue | Determine if you need an indoor or outdoor space, how many guests it needs to accommodate, and any equipment that might be required, and book it in advance. Consider having a backup plan in case of bad weather for an outdoor party. |
| 6. | Plan the menu | Choose a menu that matches your party theme ideas and suits the tastes and dietary needs of your guests. Make sure you have plenty of food with a mix of appetizers, main dishes, sides, and desserts. |
| 7. | Arrange entertainment | Book any entertainment in advance like a DJ, magician, or party games based on your party theme ideas. Schedule specific activities to keep guests engaged and make sure any equipment you need will be available. |
| 8. | Create invitations | Invite guests with plenty of advance notice about 3 to 4 weeks ahead of time. Include important details like the party theme, party date, party time, themed party location, and RSVP information. |
| 9. | Plan decorations | Make the space festive using colors and elements that match your party theme. Things like banners, balloons, streamers, candles, flowers, tablecloths, etc. |
| 10. | Arrange any equipment rentals | Reserve items like tables, chairs, glassware, plates, photo booth, games, lighting, tents, heaters, etc. depending on your venue and event details. |
| 11. | Purchase supplies | Buy everything from food, drinks, and decorations to small things like napkins, cups, utensils, trash bags, ice, matches, tape, scissors, etc. |
| 12. | Create a schedule or timeline | Figure out what needs to get done the day before as well as a minute-by-minute schedule for the day of the themed party. Assign tasks to helpers and vendors to keep everything running smoothly. |
Now that we've covered the basics of a great theme, let's dive into the list of party themes to inspire your next event. (Learn: Trending Party Decoration Ideas)
Classic Party Themes
These party theme ideas are timeless and suitable for various occasions. They offer a wide range of options for decorations, costumes, and entertainment.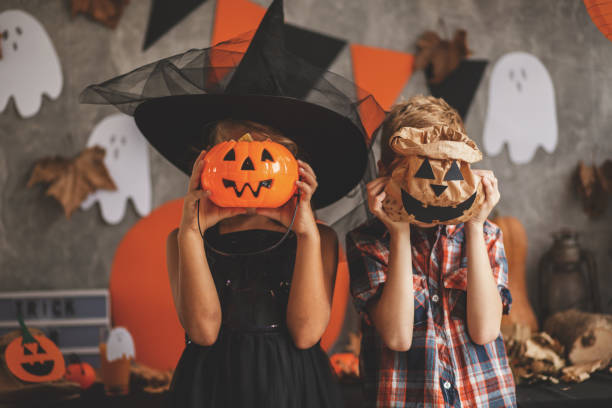 Halloween Party
Costume party, spooky decor with jack-o'-lanterns, spiders, and bats. Costumes like witches, vampires, zombies, etc. Halloween-themed food, fun games, and movies.
Pirate Party/Treasure Island Party
Eye patches, tricorne hats, hooks, and parrots. Treasure hunt, ship's wheel, and pirate flag decor. Rum cocktails and island music.
Hollywood Party
Costume party, red carpet, spotlights, and art deco style. Props, costumes, and decor inspired by classic films and stars. Serve champagne and hors doeuvres.
Fancy Dress Party
An eclectic mix of over-the-top outfits and costumes. Quirky decor to match the random theme party. Play party music from multiple decades and serve cocktails.
Wild West Party
Rustic and frontier-inspired. Checkered tablecloths, cacti, and horseshoes. Serve BBQ, chili, and whisky. Guests in cowboy hats, boots, and bandanas.
Under the Sea/Nautical Party
Anchors, fishing nets, seashells, and bubbles. Seafood, cocktails, and ocean-themed treats. Guests in sailor costumes, fishnets, and mermaid gowns.
Famous Dead People Party
Guests dress up as iconic celebrities, artists, or politicians from bygone eras. Decor inspired by its memorable moments in history.
Heroes vs Villains Party
Party theme inspired by comic book and sci-fi themed. Superhero and villain costumes. City skyline backdrop for photo ops. Cocktails are named after famous heroes and villains.
Superheroes Party
POW! And WHAM! decor. Phone booth photo booth. Serve kryptonite cocktails. Guests in capes, masks and spandex outfits with their logo or catchphrase.
Zombie Party
Fake blood, gory decor, and apocalyptic style. Zombie video games, movies, and costume dress code. Serve 'brain food' and zombie cocktails.
15 Minutes of Fame Party
Glam and garish decor. Guests dress up as reality TV stars, viral internet celebs, or notoriously untalented stars. Cheesy music and guilty pleasure cocktails.
Toga Party
White linens, laurel wreaths, and goblets. Serve wine, grapes, olives, and finger foods. Guests in bed sheets, sandals, and olive leaf crowns.
Animal Kingdom Party
Safari decor with tropical leaves, vines, and animal prints. Jungle music and animal-themed cocktails. Costumes from lions and zebras to birds and reptiles.
Gangsters and Flappers Party
Fedoras, feather boas, Tommy guns, and pearls. Play jazz music. Serve whisky cocktails and finger foods. Pinstriped suits and fringe flapper dresses.
Angels and Devils Party
Halos and horns, feathers, and pitchforks. Heavenly decor in white and hellish decor in red. Angel and devil-themed costumes. Play "Highway to Hell" and "Stairway to Heaven".
TV Shows Party Themes
TV show-inspired party themes can be a hit among your guests, especially if they share a love for a particular series. Here are some party theme ideas to get you started: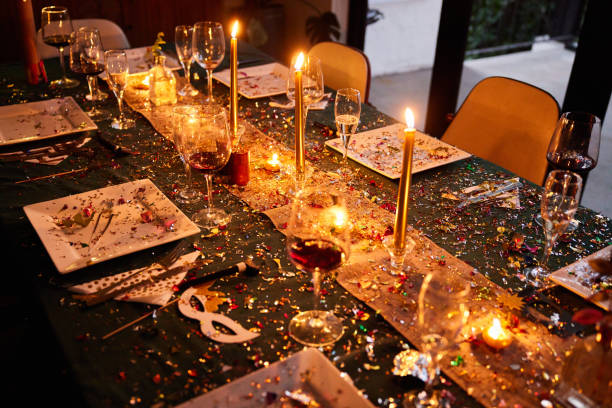 Game of Thrones
House banners, iron thrones, goblets of wine, and medieval decor. Costumes like Khaleesi, Jon Snow, and dragons. Serve whole chicken, stew, and bread.
The Walking Dead
Apocalyptic and gory decor with fake blood and weapons. Zombie costumes and makeup. Play zombie survival games. Serve BBQ, chili, whisky, and "worms" (gummy worms).
Breaking Bad
RV, yellow hazmat suits, and the periodic table. Blue cocktails and rock candy represent meth. Serve fried chicken, Funyuns, dipping sticks, and mini pizzas.
Stranger Things
Christmas lights, Dungeons & Dragons, telephones, and '80s decor. Serve Eggo waffles, sliders, fries, and New Coke. Play '80s music.
Friends
Central Perk coffee shop decor with an overstuffed sofa, coffee mugs, and memorabilia. Costumes like Rachel, Monica, Joey, etc. Serve coffee, muffins, cheesecake, and sandwiches.
The Big Bang Theory
Science and techy decor with boards of equations. Superhero costumes and memorabilia. Serve pizza, Chinese takeout, soft pretzels, and Red Vines.
Mad Men
Mid-century modern decor with typewriters, rotary phones, and bar carts. Play '60s music. Costumes like Don Draper and Joan Holloway. Serve classic cocktails, oysters, steak, and Manhattans.
Seinfeld
Recreate Jerry's apartment with a puffy shirt, cereal boxes, Superman memorabilia, and a bike on the wall. Costumes like Jerry, Elaine, George, or Kramer. Serve pretzels, Junior Mints, Drake's Coffee Cake, and soup.
The Office
Turn your space into the Dunder Mifflin office with desk clusters, a water cooler, and "World's Best Boss" mug. Play pranks and office games. Costumes from your favorite characters. Serve donuts, pizzas, and cheeseballs.
Twin Peaks
Retro diner style with checkered floors, pie, and coffee. Eerie décor with owls, logs, and red curtains. Costumes like Dale Cooper and Audrey Horne. Serve pie, doughnuts, coffee, burgers, and fries.
American Horror Story
Pick a season and decorate accordingly with vintage, gothic, and creepy elements. Play a scary soundtrack. Serve themed cocktails and spooky treats. Costumes from memorable characters.
The Simpsons
Duff beer cans, pink sprinkled donuts, radioactive and "El Barto" graffiti. Yellow and blue decor. Serve pink donuts, Duff (beer), Krusty-O's, ribs, and Frosted Squishees.
Movies Party Themes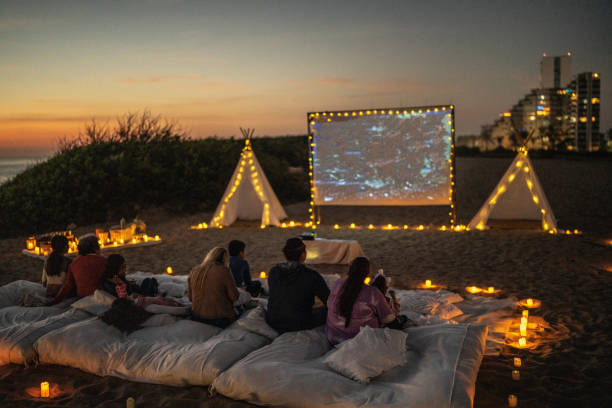 Movie-inspired party themes offer endless possibilities for costumes, decorations, and activities. Choose from these popular options:
The Great Gatsby
Glamorous art deco style with feathers, pearls, suits, and flapper dresses. Serve mint juleps, champagne cocktails, and finger foods. Play jazz music from the era.
Harry Potter
Floating candles, wands, wizard hats, and scarves in house colors. Butterbeer, pumpkin juice, chocolate frogs, and Bertie Bott's Every Flavor Beans. Quidditch pong and wand dueling.
The Hunger Games
Forest and futuristic décor. Serve game food like venison, grossing, lamb stew, and cheese buns. Set up your own version of the Hungry Hungry Hippos game.
Pirates of the Caribbean
Rum barrels, treasure chests, hooks, eyepatches, and bandanas. Serve rum cocktails, fish and chips, and tropical fruit. Play Liar's Dice and have a treasure hunt.
Alice in Wonderland
Giant teapots, playing cards, pocket watches, and "Eat Me" cakes. Serve tea cocktails, tea sandwiches, scones, and cupcakes. Play croquet with playing cards.
Star Wars
Galactic décor with spaceships, light sabers, and the Force. Serve themed cocktails like Tatooine Sunsets and Jedi Mind Tricks. Play games like Dejarik (holographic monsters) and Sabacc (Star Wars poker).
The Wizard of Oz
The yellow brick road leads to the party area. Emerald City decor with poppies and munchkinland props. Serve lollipops, cupcakes, poppy seed cake, and cocktails. Ruby Slipper photo booth.
Willy Wonka & The Chocolate Factory
Whimsical factory décor with candy trees, lickable wallpaper, and chocolate river. Serve candy cocktails, gummy worms, candy necklaces, chocolate truffles, blueberry gum, etc.
Super Mario Bros
Question mark boxes, gold coins, Mario Kart wheels, and Yoshi eggs. Serve mushroom and star cocktails, goldfish, pizza, pretzels, and Pocky sticks. Play Mario Kart, Super Smash Bros, and Tetris.
The Jungle Book
Tropical décor with banana leaves, lanterns, vines, and animal prints. Serve mango cocktails, coconut curry, fresh fruit, and naan bread. Play Snake and the Mongoose (dice game) and have a bear necessities costume contest.
Charlie and the Chocolate Factory
Candy-striped décor and treats in wrappers. A chocolate fountain surrounded by gummy worms, M&Ms, marshmallows, pretzels, cookies, etc. for dipping. Serve fizzy lifting drink cocktails and lickable wallpaper. Play pin the golden ticket.
James Bond
Elegant casino décor with martini glasses, playing cards, dice, and poker chips. Serve Vesper martinis, caviar, lobster, and filet mignon. Play baccarat, and poker and have a "Miss Moneypenny" pageant. Tuxedos and evening gowns.
Party Themes by Time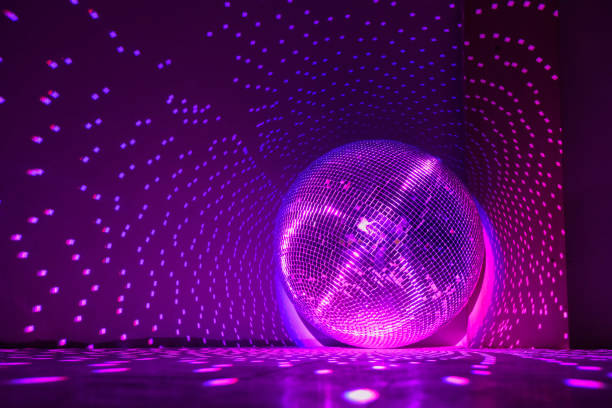 Travel through time with these party theme ideas, inspired by different eras and historical events:
Roaring '20s
Art Deco style with feathers, pearls, flapper dresses, and fedoras. Serve gin rickeys, mint juleps, and finger foods. Play jazz music for a swinging vibe.
1950s Retro
Poodle skirts, leather jackets, milkshakes, and drive-in movies. Serve mini burgers, fries, apple pie and root beer floats. Play '50s rock and roll and have a hula hoop contest.
1960s Mod
Geometric prints, miniskirts, vinyl, psychedelic decor, and the Beatles. Make your own tie-dye shirts or dream catchers. Serve Twiggy sandwiches, cheese fondue and Harvey Wallbangers. Play '60s music like The Doors.
1970s Disco
Sequins, platform shoes, Afros, and funky patterns. Serve fondue, pigs in a blanket, Harvey Wallbangers and Tom Collins. Learn classic disco moves and have a disco ball contest. Play Donna Summer and Bee Gees.
1980s Neon
Shoulder pads, bright colors, Ray-Bans, Rubik's Cubes, and cassette tapes. Serve Jell-O shots, sloppy Joes, tater tots, and wine coolers. Play '80s pop like Madonna and have an '80s video game competition.
Victorian Era
Elegant décor with lace, roses, corsets, top hats, and petticoats. Serve tea sandwiches, scones, crumpets, and sherry. Play croquet or lawn games. Have guests dress in period clothing like gentlemen and ladies.
Western Saloon
Swinging doors, whiskey barrels, cowboy hats, and boots. Serve BBQ ribs, chili, cornbread, and whisky. Play blackjack, five card draw poker, and have a "best cowboy strut" contest.
1920s Speakeasy
Create a secret entrance and fill the space with art deco décor, bourbon barrels, flapper dresses, and newsboy caps. Serve bootleg cocktails, oysters, cheese boards, and jazz music in the background.
1960s Hippie
Psychedelic décor with peace signs, dream catchers, fringe, vinyl, and the Beatles. Tie-dye shirts or bags and friendship bracelets. Serve veggie pizza, rice krispies treats, trail mix, and fruit punch. Play Hendrix and the Mamas & the Papas.
Prehistoric Caveman
Animal print, rocks, twine, torches, and inflatable clubs. Serve brontosaurus burgers, giant turkey legs, stone soup, and "swamp water". Play pin the tail on the saber-toothed tiger. Caveman costumes using furs, bones, and unruly wigs.
Futuristic Sci-Fi
Spaceships, robots, laser guns, aluminum foil decor, and astronaut ice cream. Serve themed cocktails like warp core breeches and intergalactic space cakes. Play space-themed movies or video games in the background. Metallic and holographic outfits.
Music Party Themes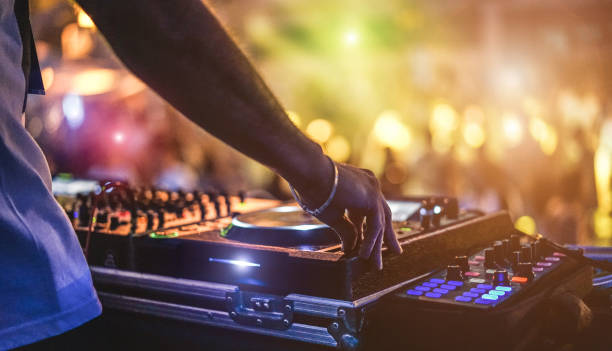 Get your guests dancing and singing with these music-inspired party themes:
Rock 'n' Roll
Leather jackets, pompadours, records, and electric guitars. Serve sliders, fries, milkshakes, and beer. Play music from Elvis, Chuck Berry, Little Richard, etc. Learn to rockabilly dance.
Hip Hop
Graffiti art, boomboxes, baseball caps, and bling. Serve sliders, wings, the 40s, and Hennessy. Play music from Tupac, Jay-Z, Eminem, etc. Have a freestyle rap battle or breakdancing competition.
Country Western
Boots, hats, denim, hay bales and rodeos. Serve BBQ ribs, cornbread, chili, whisky, and beer. Play music from Johnny Cash, Willie Nelson, Brad Paisley, etc. Have a mechanical bull riding contest.
Reggae
Red, gold, and green decor with Bob Marley posters, flags of Jamaica, and Rastafarian hats. Serve jerk chicken, plantains, rice and peas, rum punch, and Red Stripe beer. Play reggae music from Bob Marley, Peter Tosh, and more.
1980s Hair Metal
Spandex, eyeliner, bandanas, leather, and guitars. Serve pizza, popcorn, beer, and wine coolers. Play Mötley Crüe, Poison, Def Leppard, etc. Learn '80s metal dance moves.
1990s Grunge
Flannels, ripped jeans, Doc Martens, and guitars. Serve pizza, hummus, craft beer, and coffee. Play Nirvana, Pearl Jam, Soundgarden, etc. Have a lip sync battle to '90s one-hit wonders.
Electronic Dance Music (EDM)
Neon colors, sequins, lasers, and glow sticks. Serve vodka cocktails, glow in the dark Jell-O shots, sliders, and candy. Play Daft Punk, Deadmau5, Swedish House Mafia, etc. Learn to shuffle dance.
Pop Divas
Glamour, glitz, boas, heels, and diva attitude. Serve cosmopolitans, cupcakes, chocolate, and champagne. Play Beyoncé, Gaga, Britney, Katy Perry, etc. Have a diva karaoke contest.
1960s Folk
Floral prints, fringe vests, peace signs, daisies, and guitars. Serve veggie pizza, granola, trail mix, and punch. Play Bob Dylan, Simon & Garfunkel, Joan Baez, etc. Make flower crowns or friendship bracelets.
1980s Pop
Shoulder pads, Ray-Bans, Rubik's Cubes, and cassette tapes. Serve wine coolers, nachos, pizza, and candy. Play Michael Jackson, Madonna, Prince, Wham!, etc. Have an '80s dance-off.
Tropical Luau
Hawaiian shirts, leis, grass skirts, tiki torches, and surfboards. Serve Mai Tais, pineapple, coconut shrimp, and banana splits. Play Hawaiian music and beachy reggae. Limbo and hula dancing.
Books Party Themes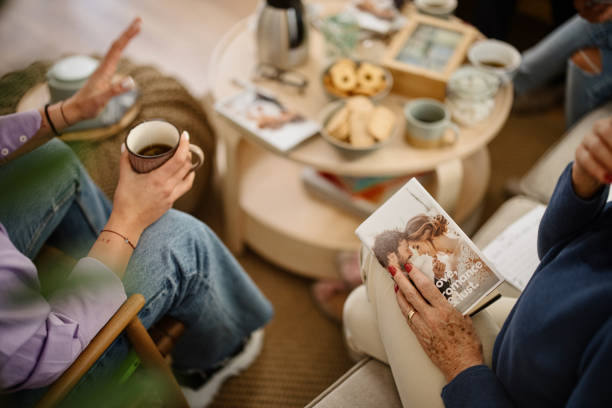 Bring literary characters to life with these book-inspired party themes:
Harry Potter
Floating candles, wands, wizard hats, and house scarves. Serve butterbeer, pumpkin juice, chocolate frogs, and Bertie Bott's beans. Play quidditch pong and have a wand dueling contest.
The Great Gatsby
Glamorous art deco style with feathers, pearls, suits, and flapper dresses. Serve mint juleps, champagne cocktails, and finger foods. Play jazz music from the era.
Alice in Wonderland
Giant teapots, playing cards, pocket watches, and "Eat Me" cakes. Serve tea cocktails, tea sandwiches, scones, and cupcakes. Play croquet with flamingo mallets and hedgehog balls.
The Hunger Games
Forest and futuristic décor. Serve gamey food like venison, grossing, lamb stew, and cheese buns. Set up your own version of the Hungry Hungry Hippos game.
Sherlock Holmes
Victorian décor with magnifying glasses, pipes, vintage books, and maps of London. Serve fish and chips, shepherd's pie, scones, and brandy. Play a murder mystery game.
Pride and Prejudice
Country estate décor with lace, roses, parasols, and top hats. Serve tea, petit fours, finger sandwiches, scones, and sherry. Play whist (an old card game) or have a costume contest for the most dashing Mr. Darcy or charming Elizabeth Bennet.
Fear and Loathing in Las Vegas
Psychedelic décor with pills, lizards, grapefruits, and road signs. Serve rum, tequila, gin, and vodka cocktails along with diner fares like pancakes, burgers, fries, and pie. Play '60s music from artists like Jimi Hendrix.
Moby Dick
Nautical décor with ships, harpoons, compasses, fishing nets, and maps. Serve clam chowder, fish and chips, rum cocktails, and grog (watered-down rum). Play darts or other pub games.
The Catcher in the Rye
Boarding school décor with plaid, flasks, books, and rye bread. Serve whiskey, gin, and vodka cocktails along with comfort food like grilled cheese sandwiches, chili, pizza, and cake. Play drinking games with cards like 21.
The Lord of the Rings
Mythical decor with swords, goblets, maps of Middle Earth, elven cloaks, and the one ring. Serve mead, stew, lembas bread, and second breakfast fares like scones and bacon. Reenact famous scenes from the books.
Charlie and the Chocolate Factory
Whimsical factory décor with candy trees, chocolate river, and lickable wallpaper. Serve candy cocktails, gummy worms, candy necklaces, chocolates, blueberry gum, etc. Play pin the golden ticket.
Where the Wild Things Are
Forest décor with furry costumes, a wild rumpus room, and crowns. Serve beastly fare like monster burgers, furry hot dogs, dirt cups, and wild berry punch. Play King of the wild things.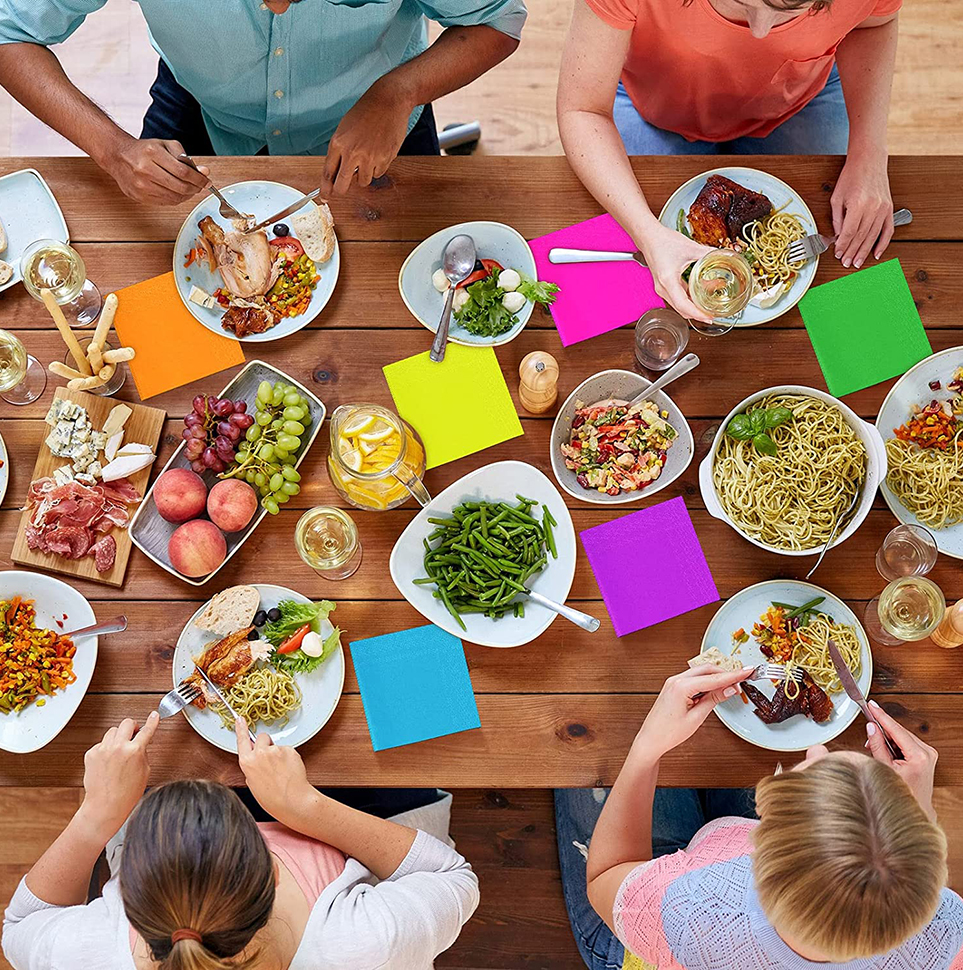 How to blend different party themes together for a unique and exciting celebration?
Blending multiple party themes together can create a unique and memorable celebration. Here are some tips for combining different party themes successfully:
Choose complement party themes:
Pick party themes that naturally complement each other, e.g. Great Gatsby and Casino Royale, Harry Potter and Hogwarts, or Pirate and Treasure Island. Party themes that share a similar style, era, or setting tend to work well together.
Focus on a central element:
Choose a central color, motif, or activity to tie the party themes together. For example, make red the predominant color for a Masquerade Mardi Gras theme party, use playing cards as a common decoration for an Alice in Wonderland Casino theme party, or have a masked ball as the main event for a Phantom of the Opera Masquerade theme party.
Include crossover decor:
Incorporate decorations, props, and elements that are representative of both party themes. For a Star Wars Space Cowboy theme party, you could have lightsabers and cowboy hats, the Millennium Falcon, and a wagon wheel. For a Vampire Victorian theme party, use a mix of Gothic and Rococo-inspired decor with fangs, cobwebs, and cameos.
Offer a fusion menu:
Serve food and drinks that blend both party themes for a cohesive feel. For a Candyland Willy Wonka theme party, have candy cocktails, chocolate fountains, gummy worms, and candy necklaces along with whimsical dishes from the books like snozzberries and lickable wallpaper. For a Pirate Luau theme party, combine tropical fare like coconut shrimp and pineapple with pirate grub like rum punch, grog, and turkey legs.
Encourage crossover costumes:
Suggest that guests dress up with elements that represent both party themes or choose a costume that fuses the two party themes together. For example, a flapper pirate wench, a vampire cowboy, or a Star Wars stormtrooper hula dancer. Offering a costume contest is a fun way to inspire creative crossover outfits.
Play theme-inspired games:
Feature activities, music, movies, or games that relate to both party themes. For an Arabian Nights Aladdin theme, play 'Would You Rather' and 'I Have Never' with genie lamp props and serve shawarma and falafel. For a Great Gatsby Prohibition theme, learn the Charleston dance, play lawn games of the era like croquet and bocce ball, and serve bootleg cocktails in teacups.
With some creative planning, you can blend diverse party themes for an unforgettable celebration. But keep in mind, less is more – choose just 2-3 party theme ideas to combine so your guests aren't overwhelmed by too many clashing elements. Focus on the commonalities between themes and how to bring them together cohesively for the best results. Have fun with it!
Conclusion
Choosing an exciting party theme is key to hosting a memorable event. Whether you opt for a classic party theme like a masquerade party or Hollywood glamour or draw inspiration from books, movies, music, or a specific era in time, Funny party themes help bring cohesion to all aspects of your planning. Follow the essential party planning checklist to ensure you cover all the important details. Select the best party theme that suits the occasion, the interests of your guests, and your budget. Then let the party theme guide your decisions on decorations, activities, dress code, menu, music, invitations, and more. With so many party themes to choose from, you're sure to find an option that will make your next party a smash hit. Get creative, have fun with it, and don't forget to enjoy yourself at the party too! Let's Party Together!